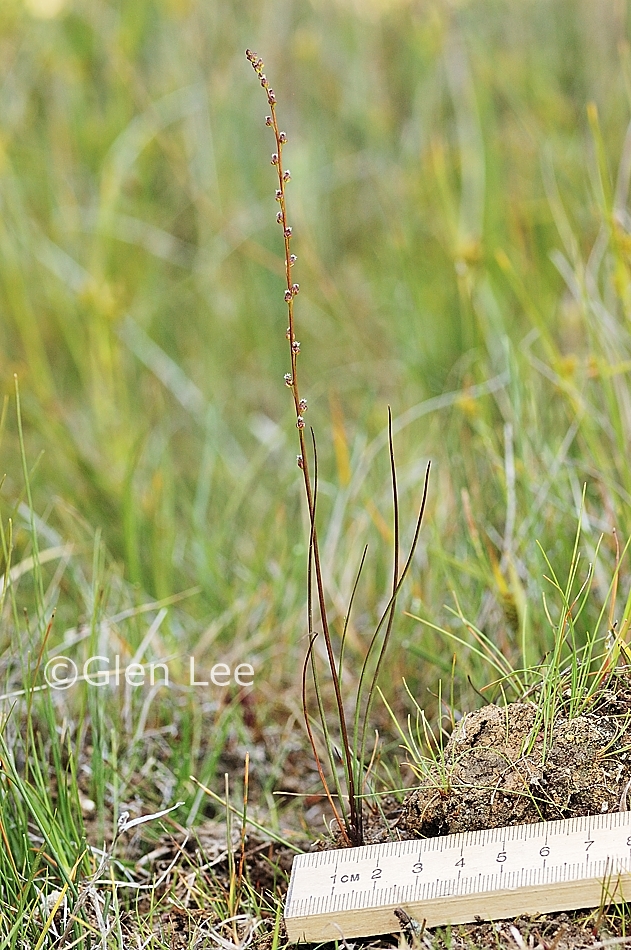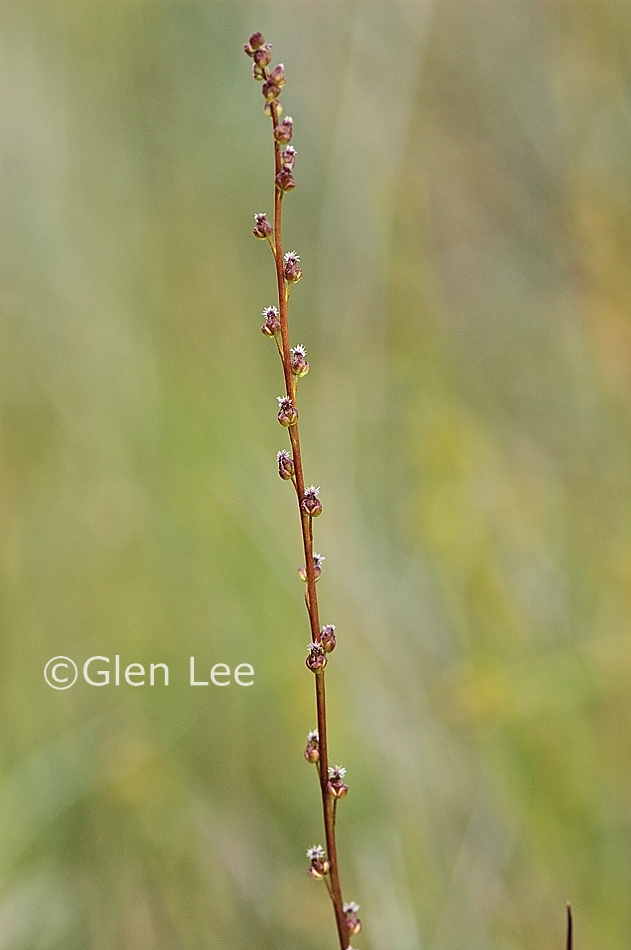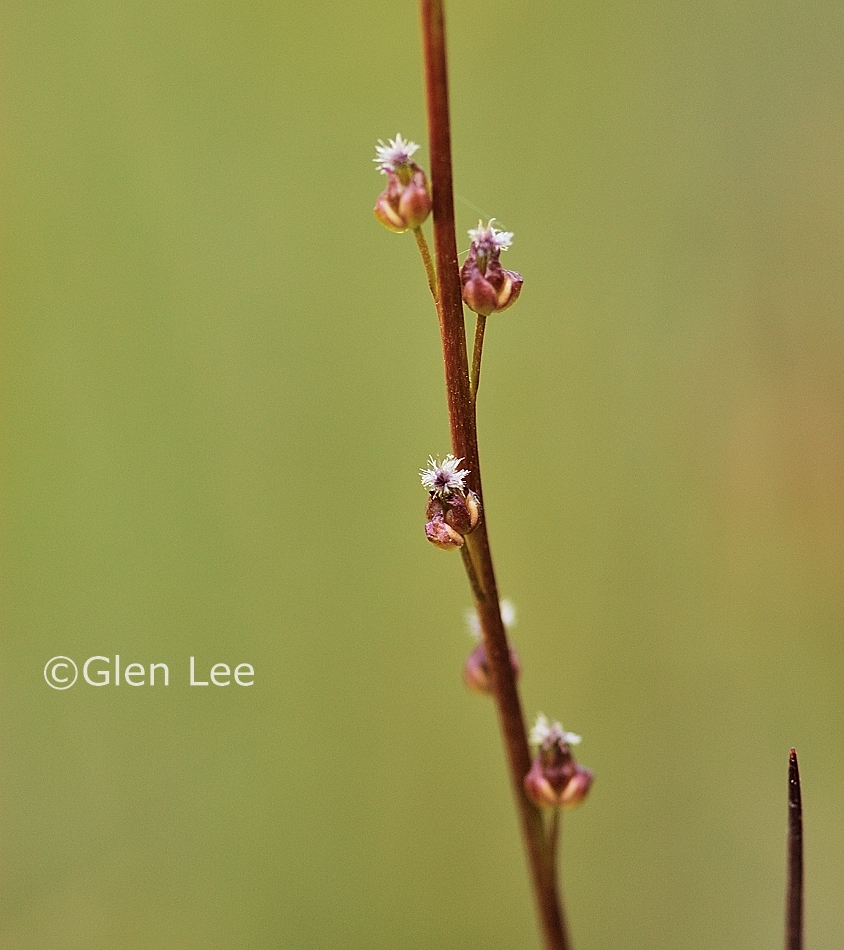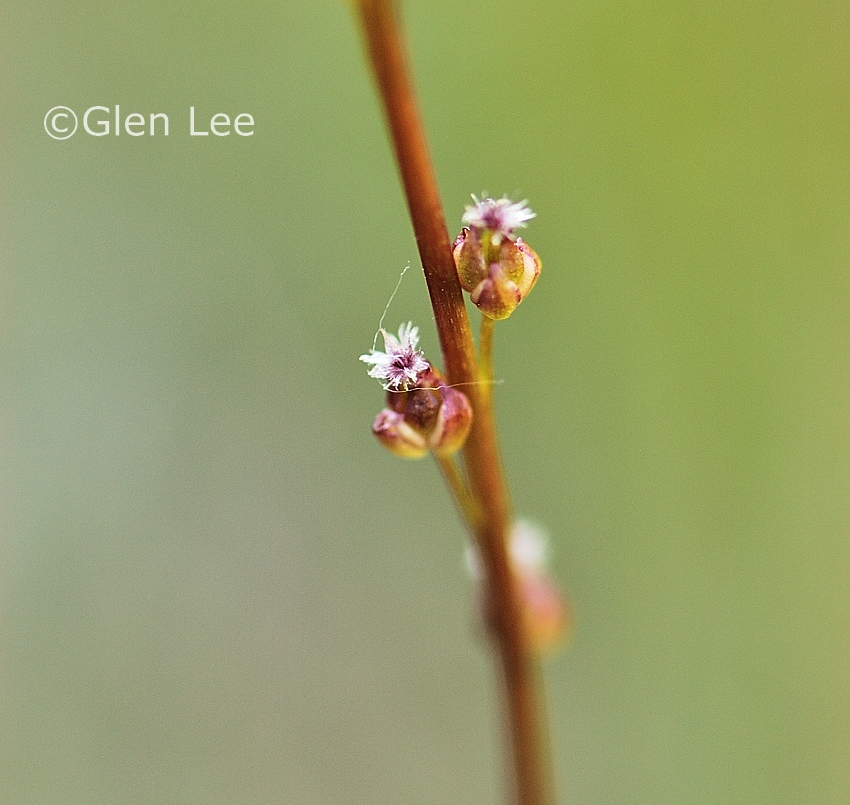 General: Slender perennial with grass-like leaves. Plants glabrous.
Flowers: In a spike, very small whitish-pink flowers in early July, we measured a flower at 3 mm long.
Leaves: Basal, linear, shorter than the flowering stem, we measured leaves to 1 mm wide or less.
Height: We measured plants to 19.5 cm tall.
Habitat: Bogs and marshes.
Abundance: Common, ranked as an S5 by the Saskatchewan Conservation Data Centre.
Origin: Native.
When and where photographed: Took the above photos in July 18th on wet prairie, edge of marsh, about 70 km southeast of our home in Regina, SK.