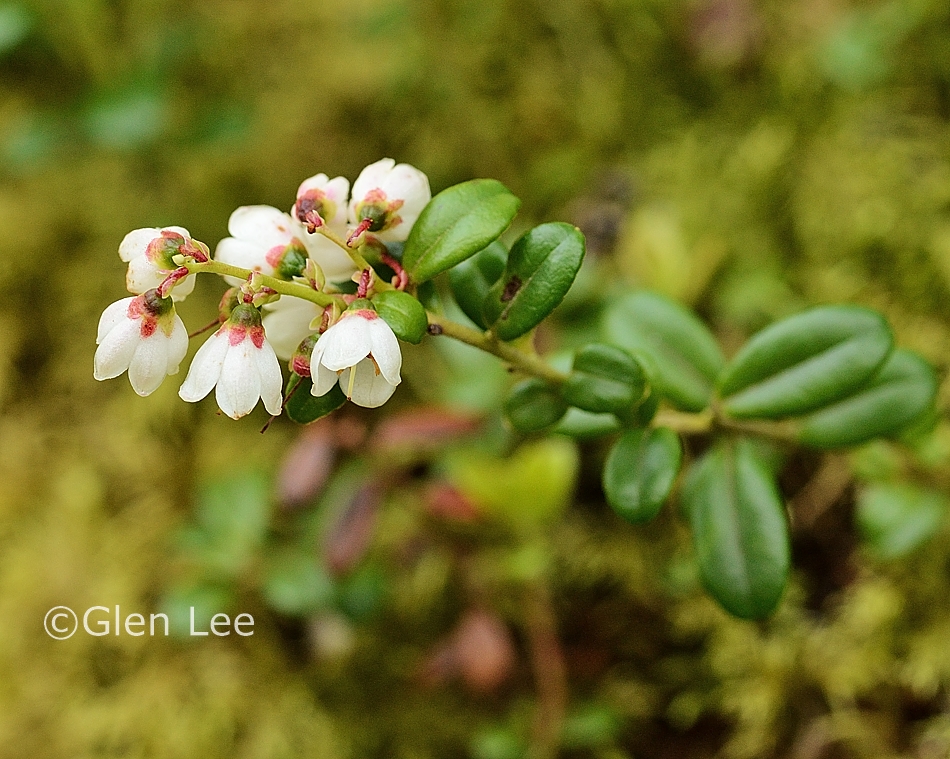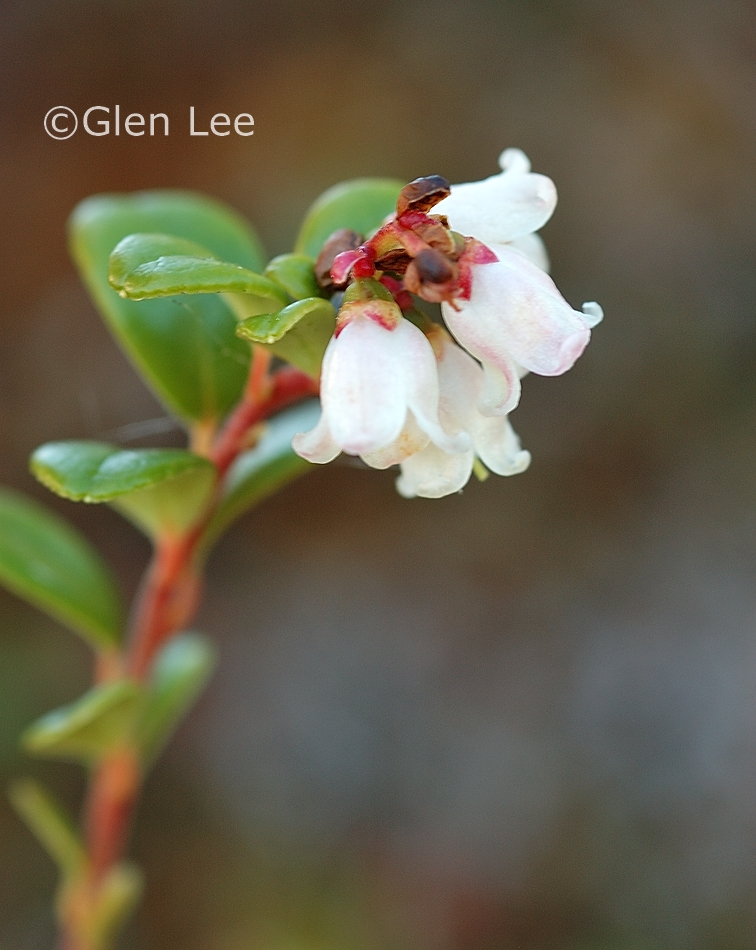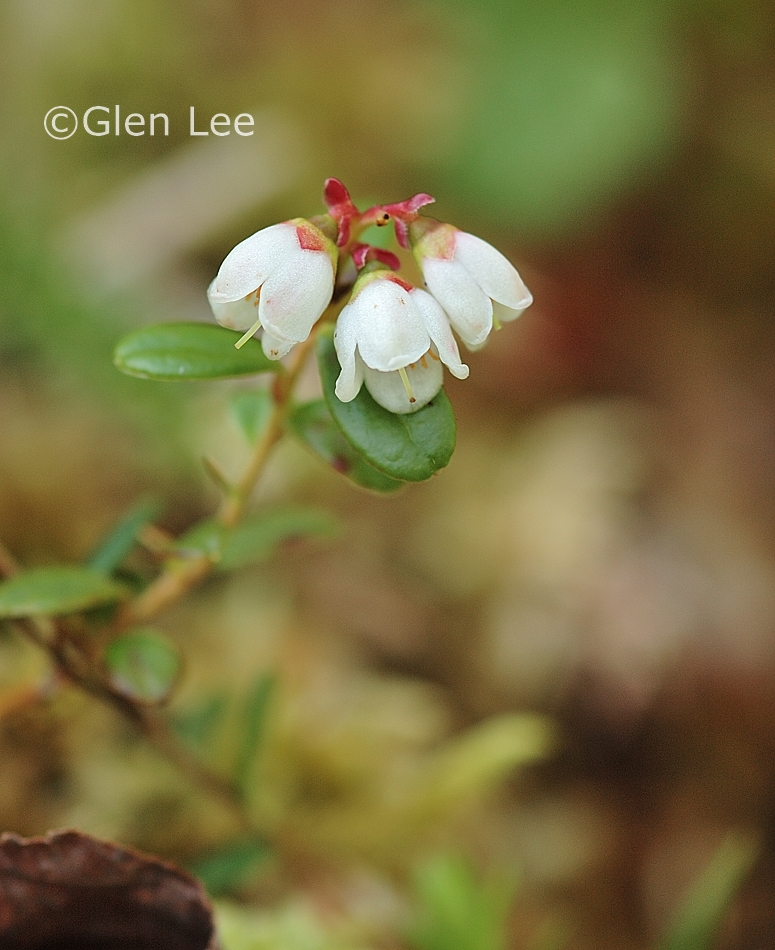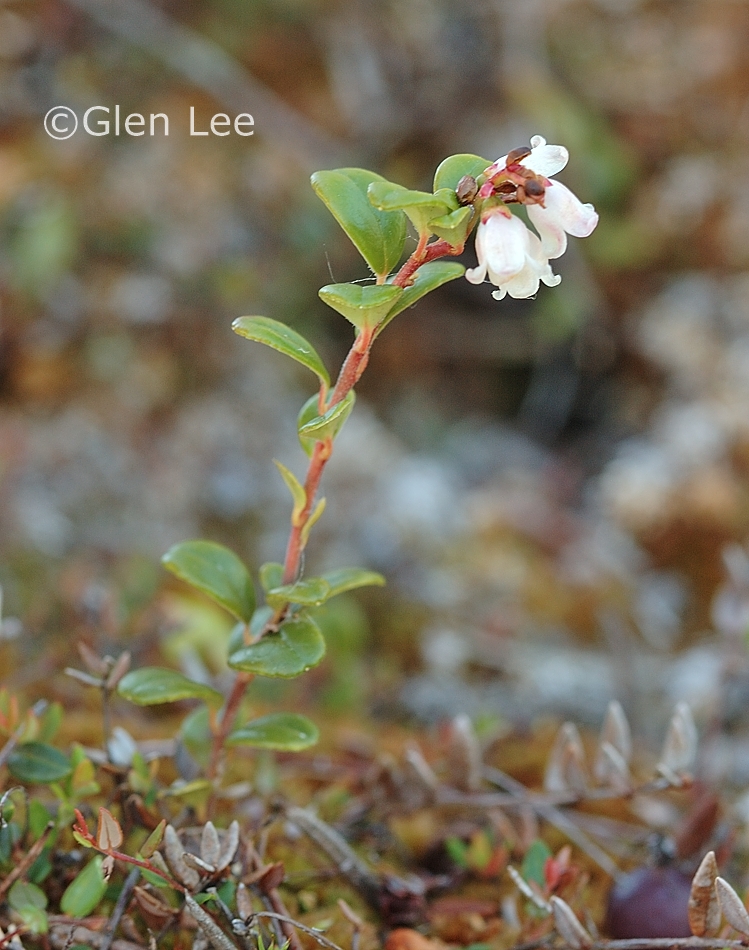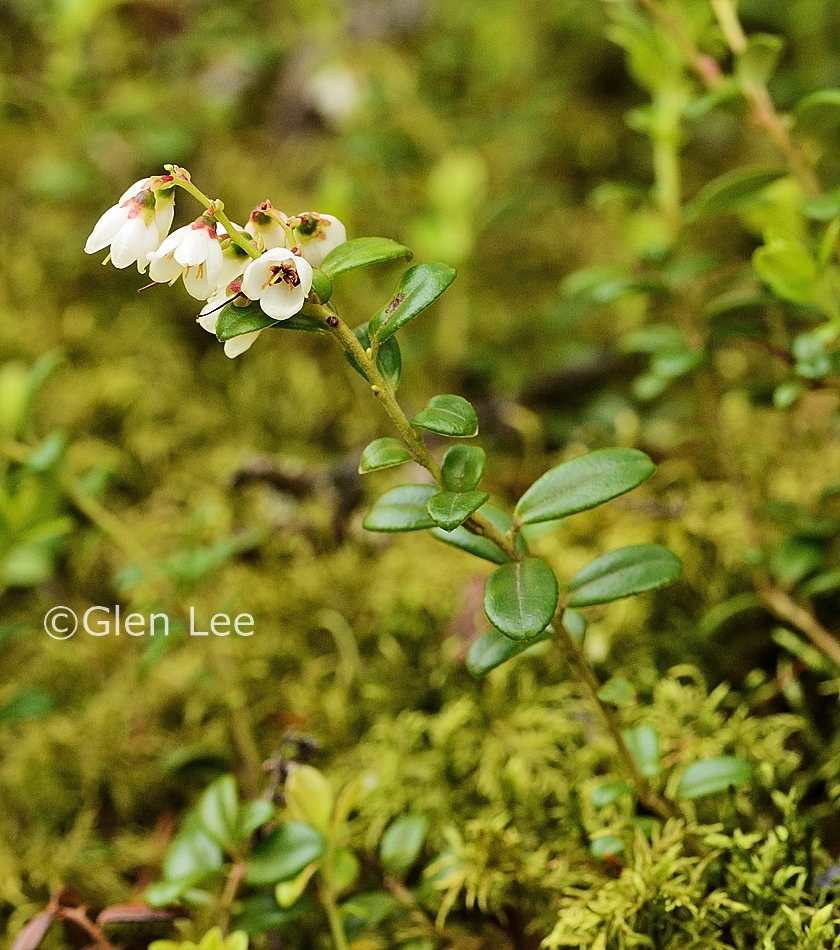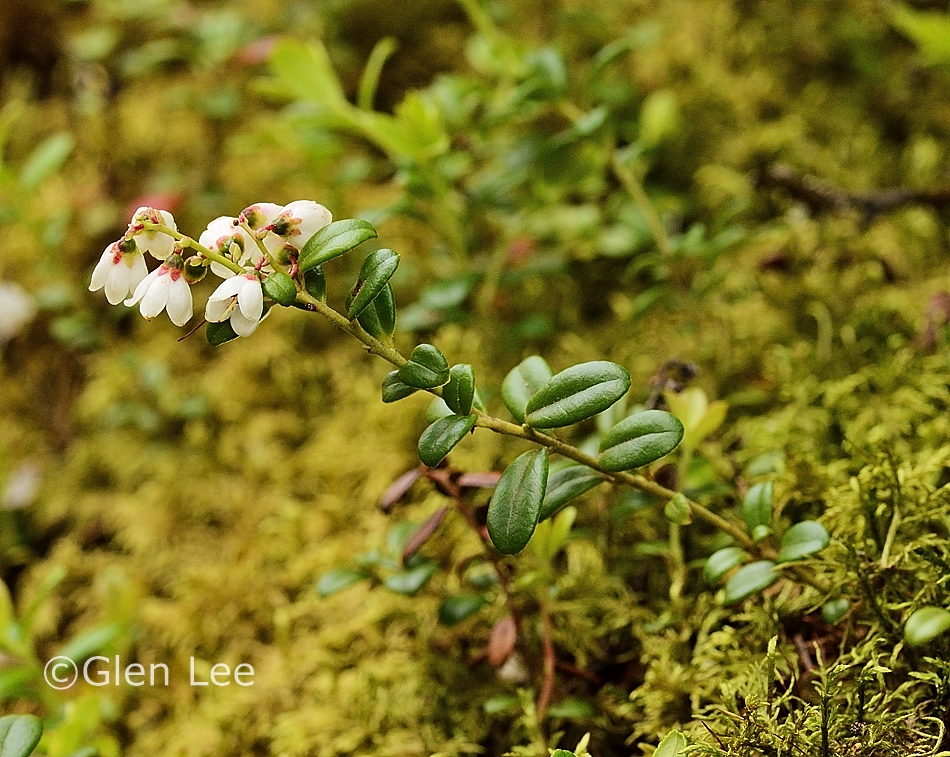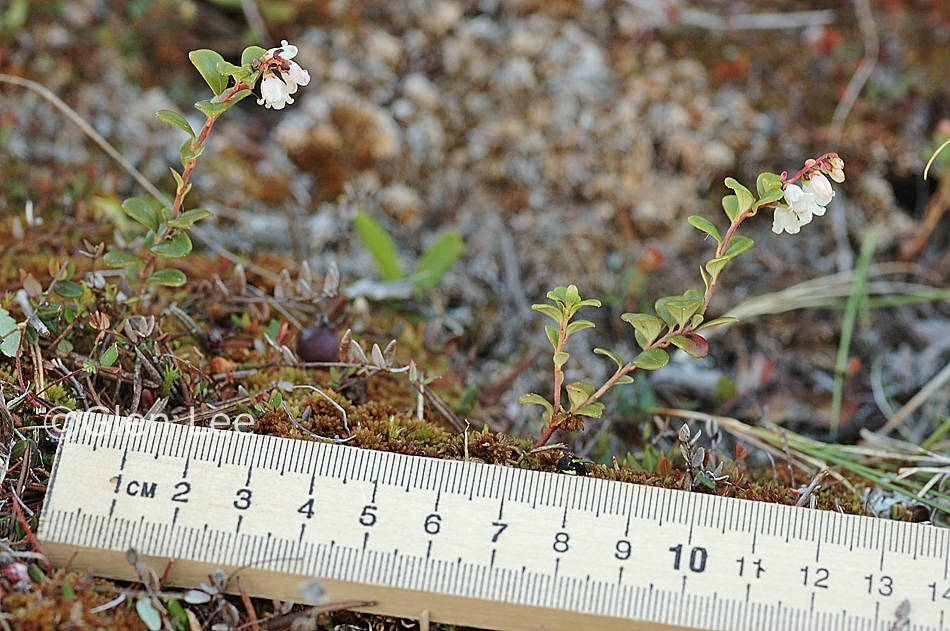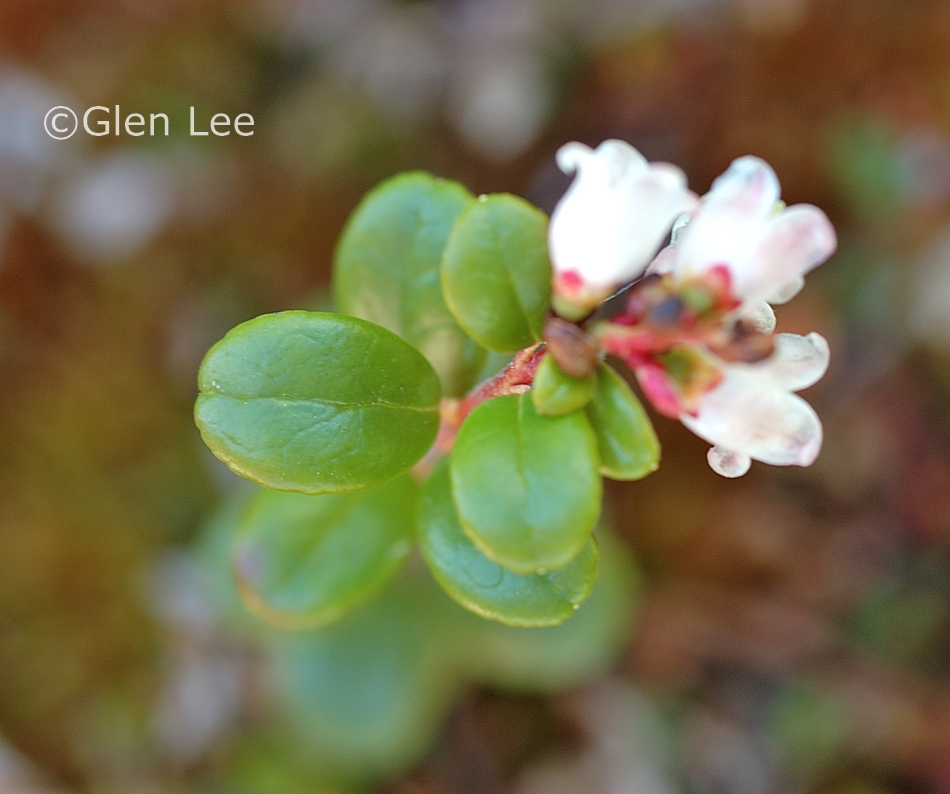 General: Low shrub with a decumbent to erect growth habit. Leaves evergreen, plants glabrous.
Flowers: In a short panicle at stem tips, flowers white, bell-shaped, drooping. We measured a flower at 5 mm long.
Fruit: Produces small reddish-green berries in late summer that are edible, but quite tart.
Leaves: Leaves are alternate, waxy, obovate, leaf highlighted in photo above was measured at 9 mm long and 5 mm wide.
Height: Height listed in Budd's Flora to 20 cm, we measured plants to 6 cm tall.
Habitat: Gowing on sphagnum moss in bogs in the boreal forest.
Abundance: Common.
Origin: Native.
When and where photographed: Took the above photos on June 18th and July 2nd in bogs Hudson Bay district, about 400 km north east of Regina, Saskatchewan, and June 29th in a bog in the boreal forest about 350 km north of our home in Regina, SK.