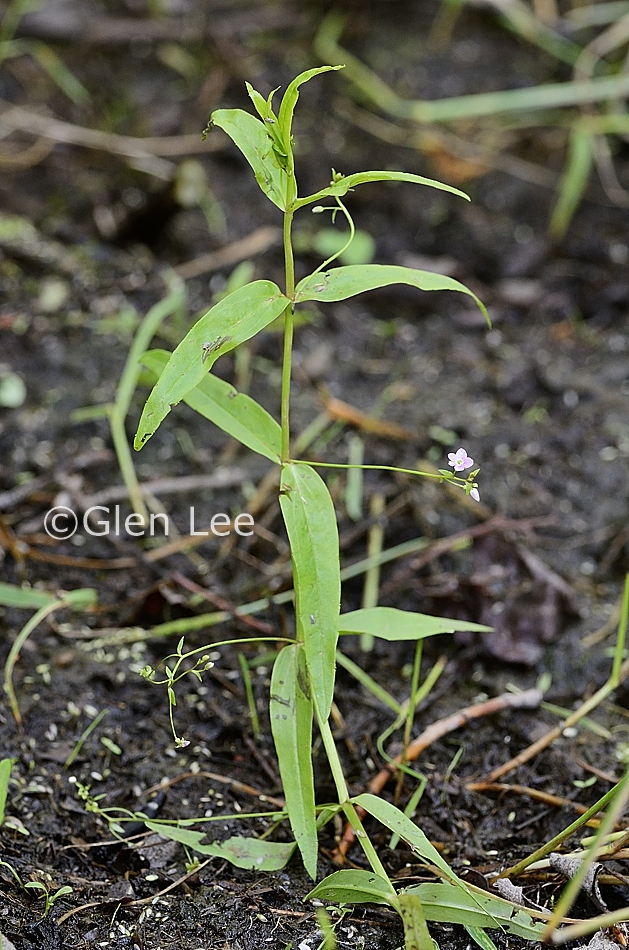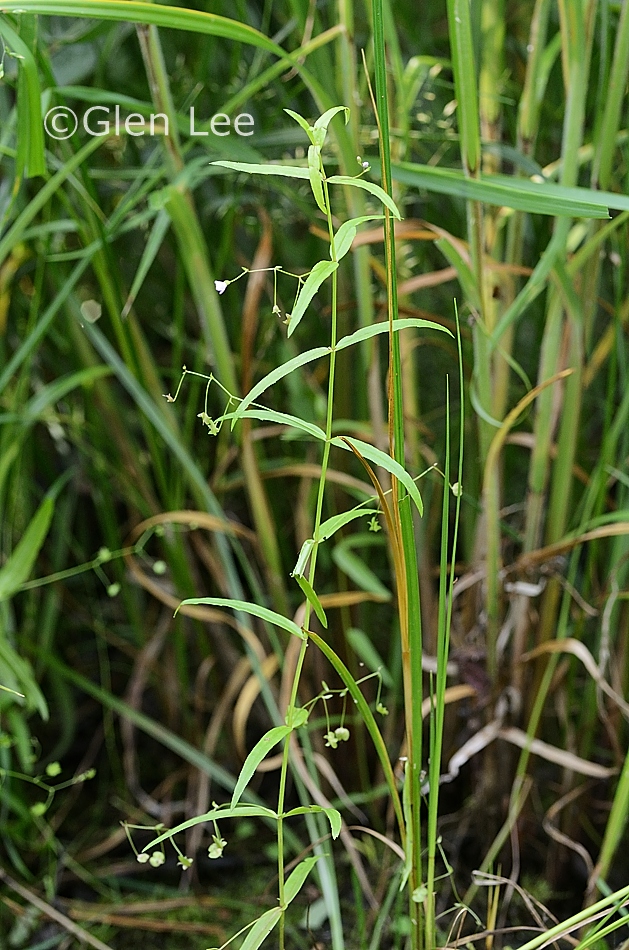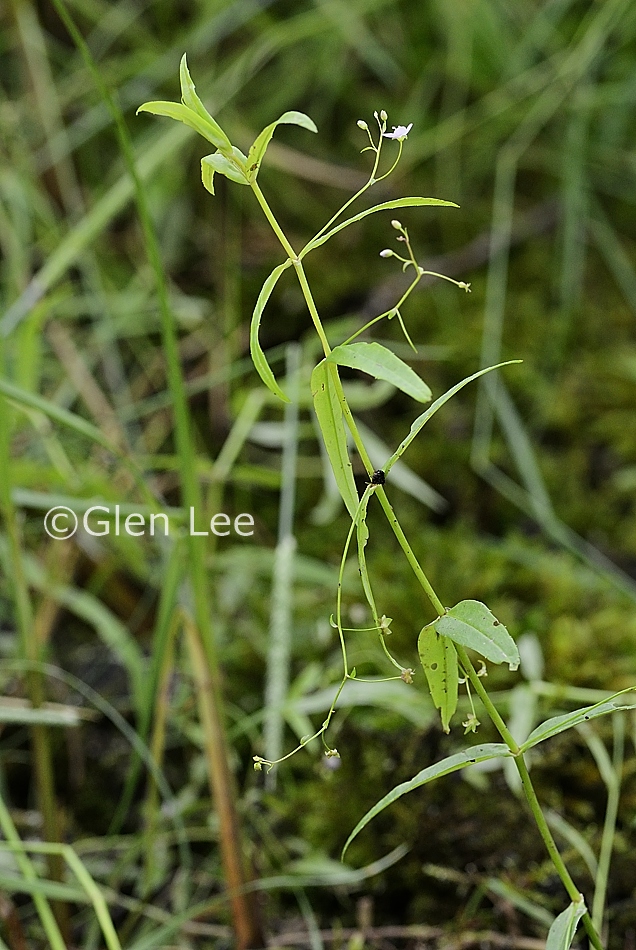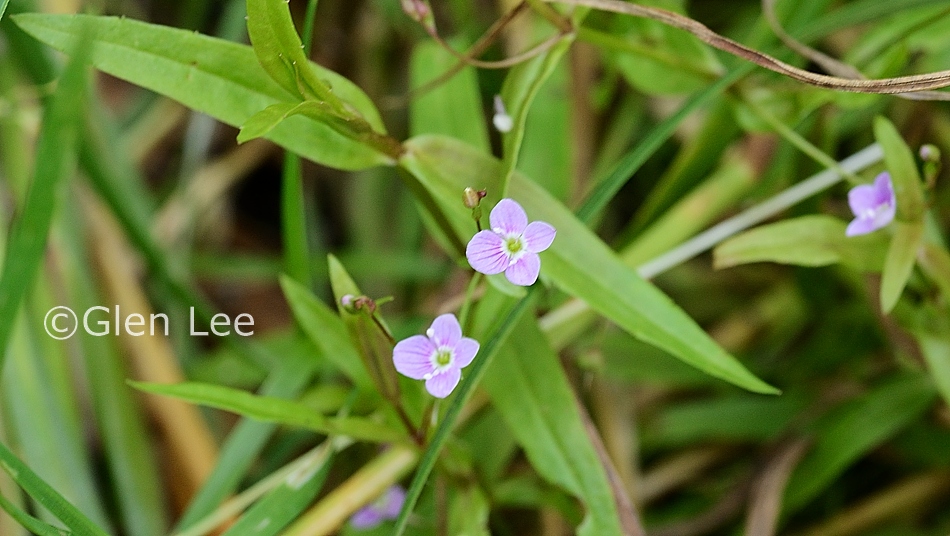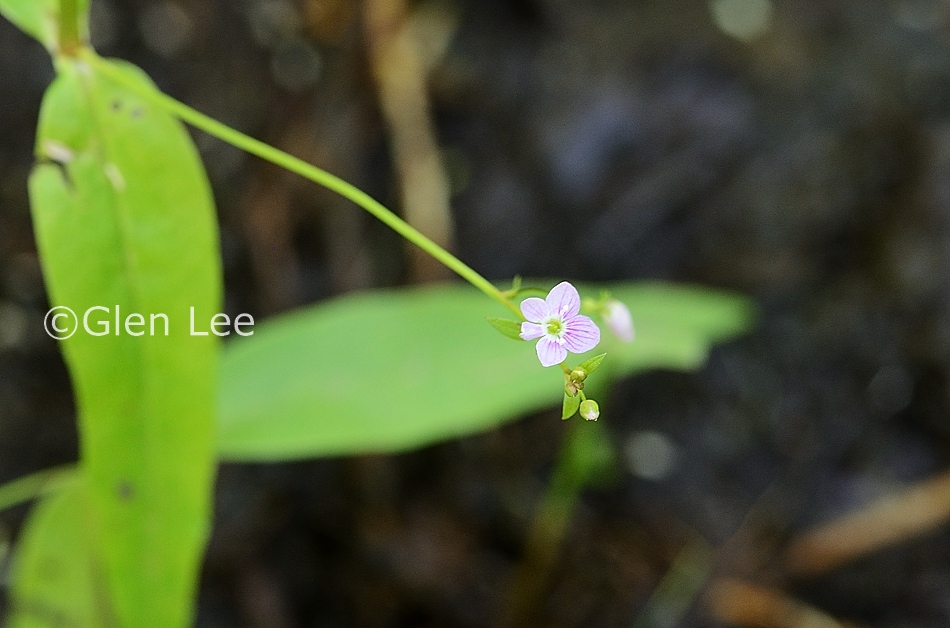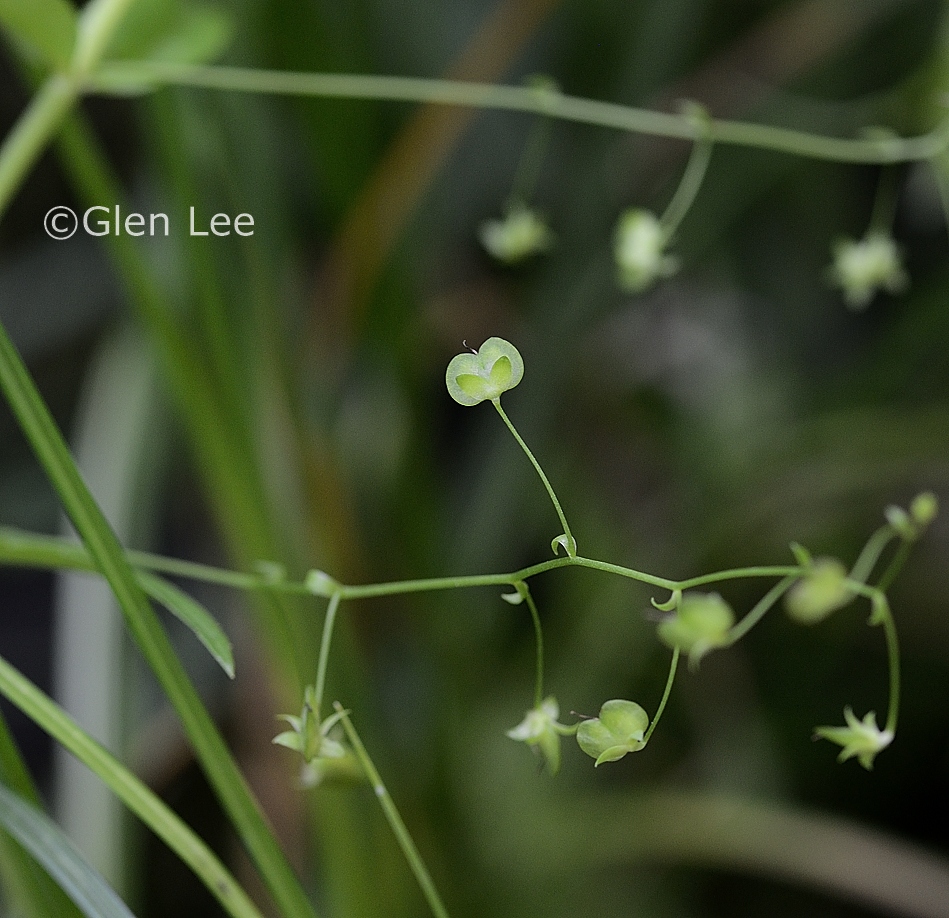 Fruit in above photo.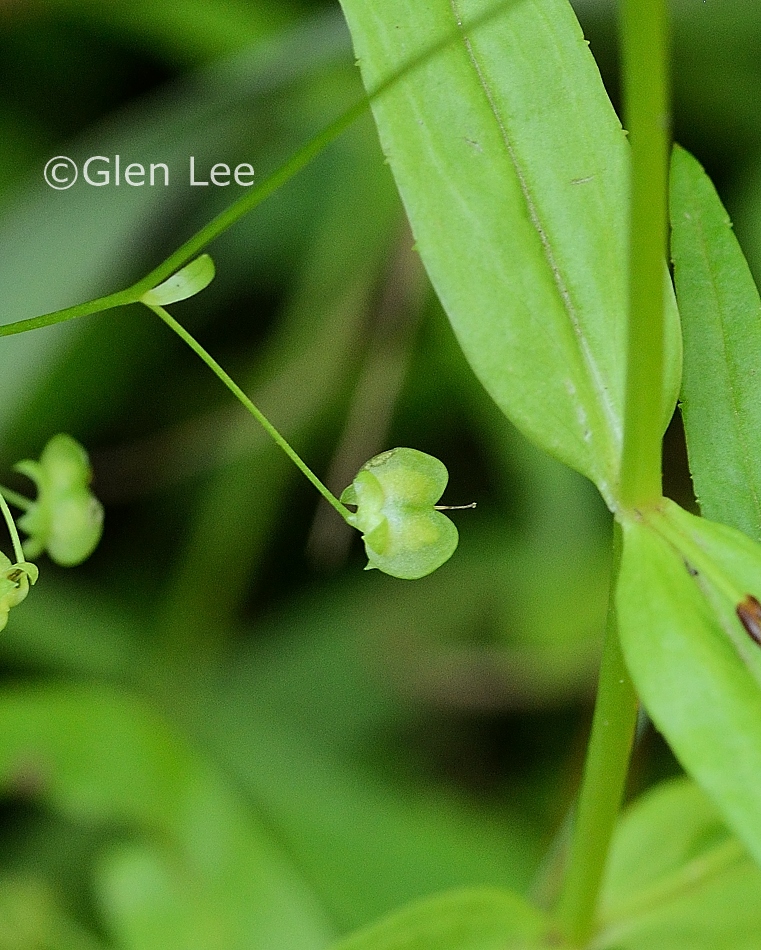 Fruit in above photo.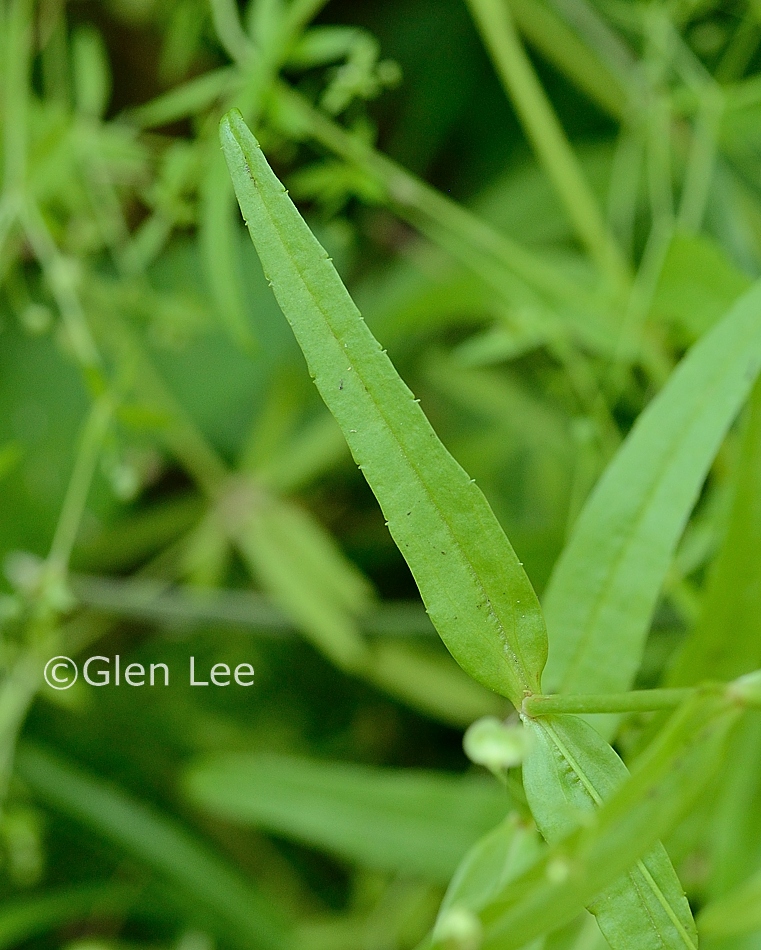 General: Weak-stemmed plants with a decumbent growth habit. Foliage is glabrous.
Flowers: These plants are few-flowered, almost all plants we observed only had one flower open at at time. The flowers grow in axillary racemes with long peduncles. Flowers were pink-mauve, with dark pink lines on petals. We measured a flower at 6 mm diameter.
Fruit: Conspicuously notched, flattened, wider than long. We measured a pod at 4 mm wide by 3 mm long.
Leaves: Leaves opposite, more or less sessile, linear-lanceolate, sharply pointed at apex, obscurely toothed. The leaf highlighted in photo above was 5 cm long by 8 mm wide.
Height: Height listed in Budd's Flora to 50 cm, we measured plants to 27 cm tall.
Habitat: Wet meadows and swamps.
Abundance: Listed as common, however we've only found this plant once.
Origin: Native.
When and where photographed: Photos taken July 21st, wet, muddy stretch of old hiking trail, Moose Mountain provincial park, about 200 km south east of our home in Regina, SK.