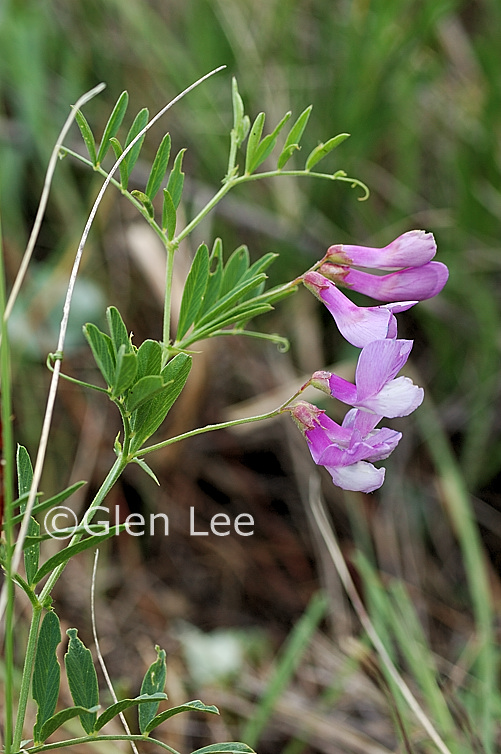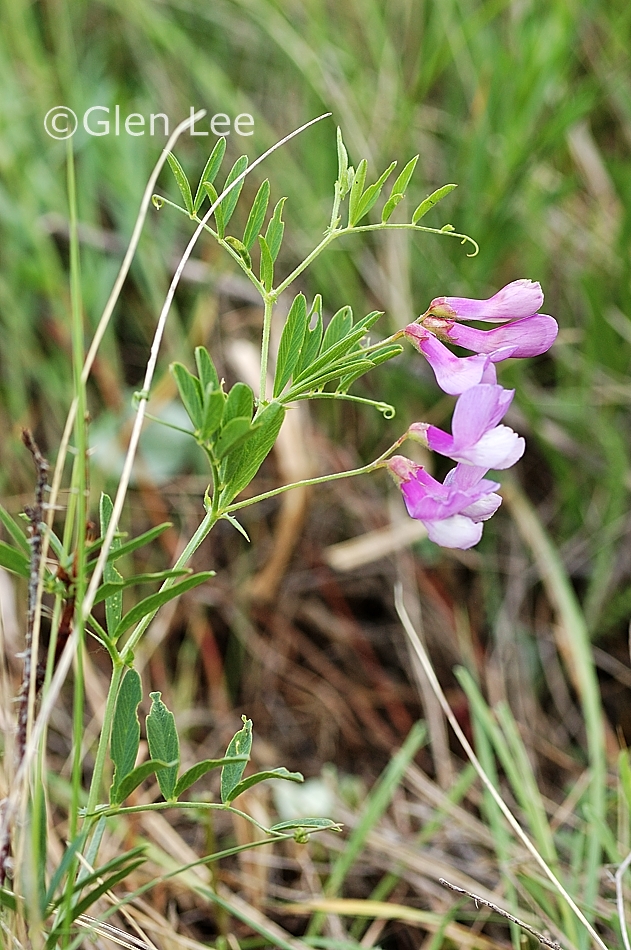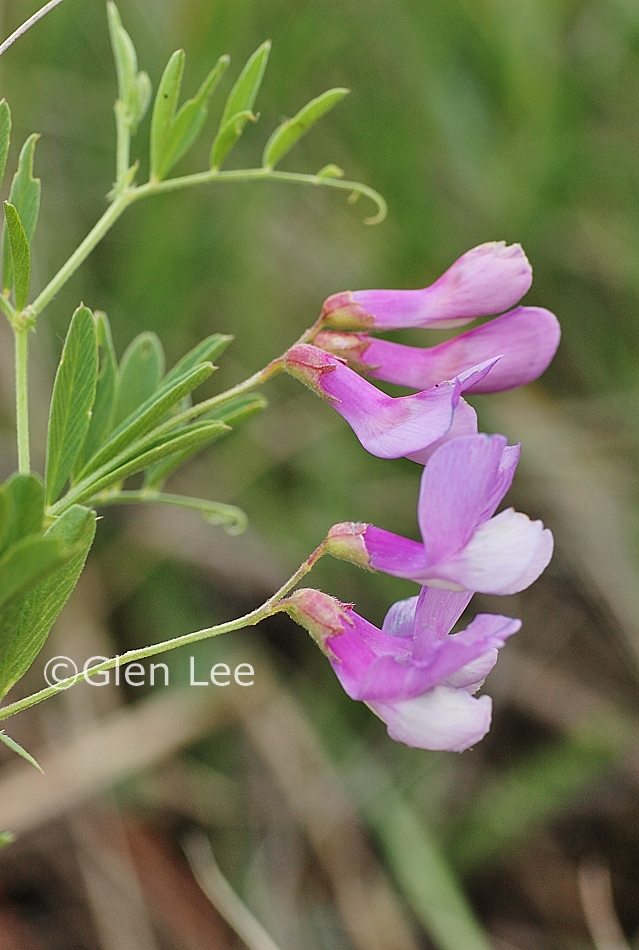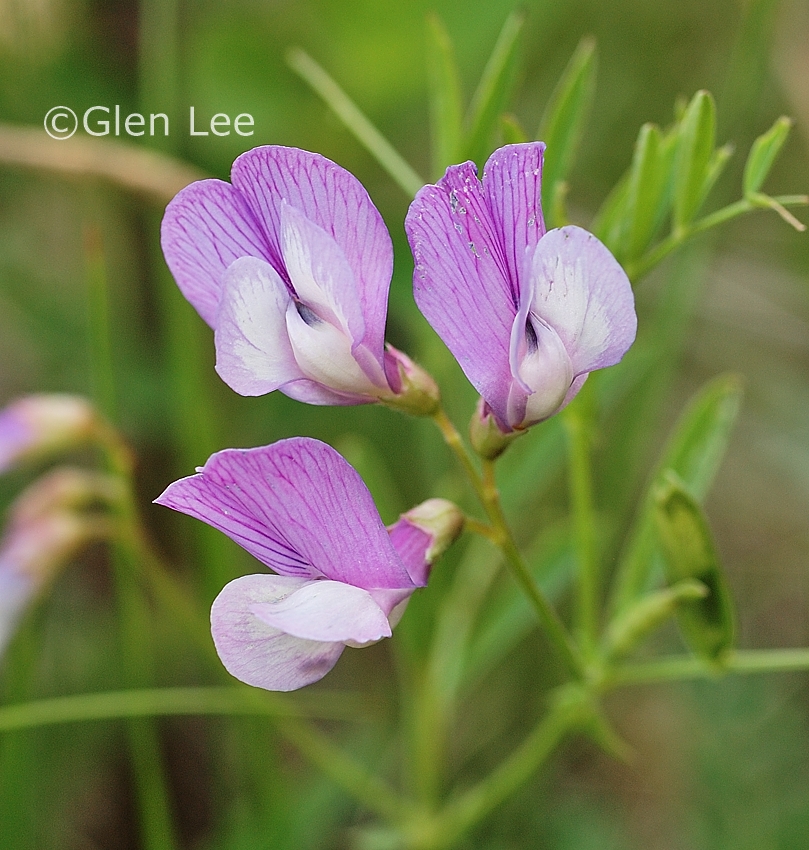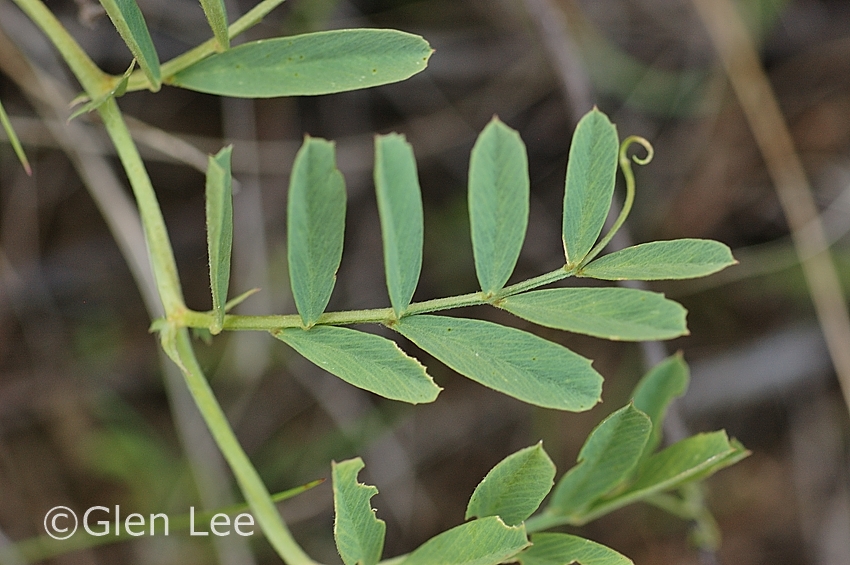 General: Perennial climbing legume, stems square, and with stem tips having tendrils. Plants have very short hairs on stems.
Flowers: Flowers grow in racemes, are purple-blue to pink in colour. Flower measured to 2 cm long.
Leaves: Leaves are pinnate, we counted up to 11 leaflets. Leaflets are oblong, leaflet measured to 25 mm long and 6 mm wide. Leaflets strongly veined on top. There are very short hairs on leaf top and bottom.
Height: Budd's Flora lists length of stems to 80 cm, we measured stems to 43 cm long.
Habitat: Bluffs, ravines, and shady prairie.
Abundance: Common.
Origin: Native.
When and where photographed: Took the above photos June 17th, prairie hillside near Claybank about 70 km south of Regina.