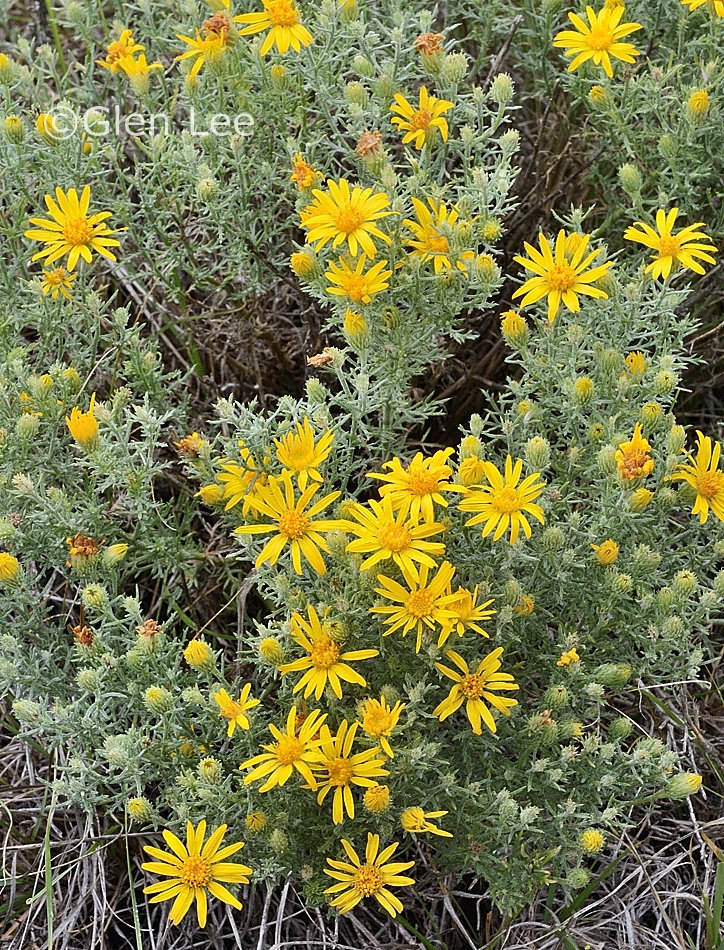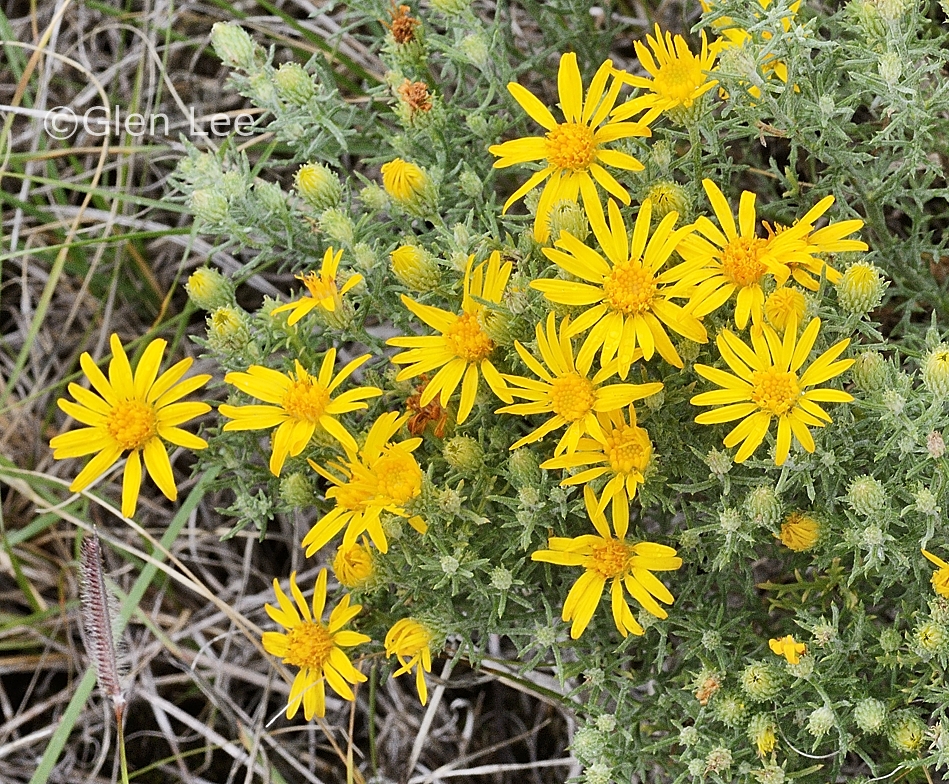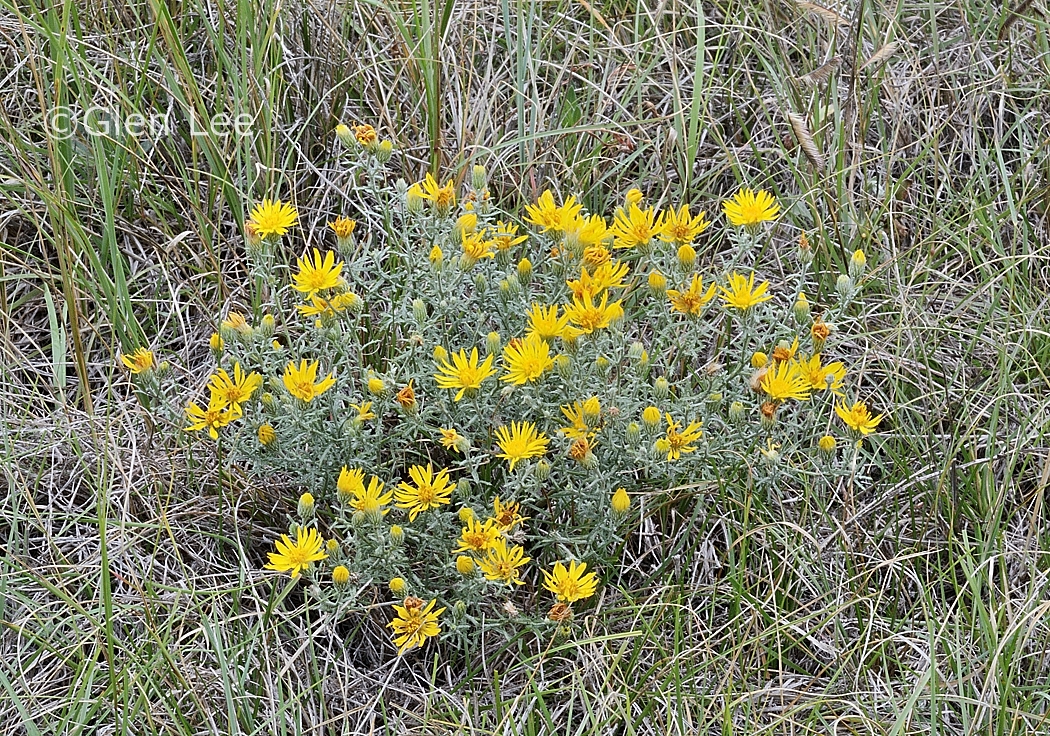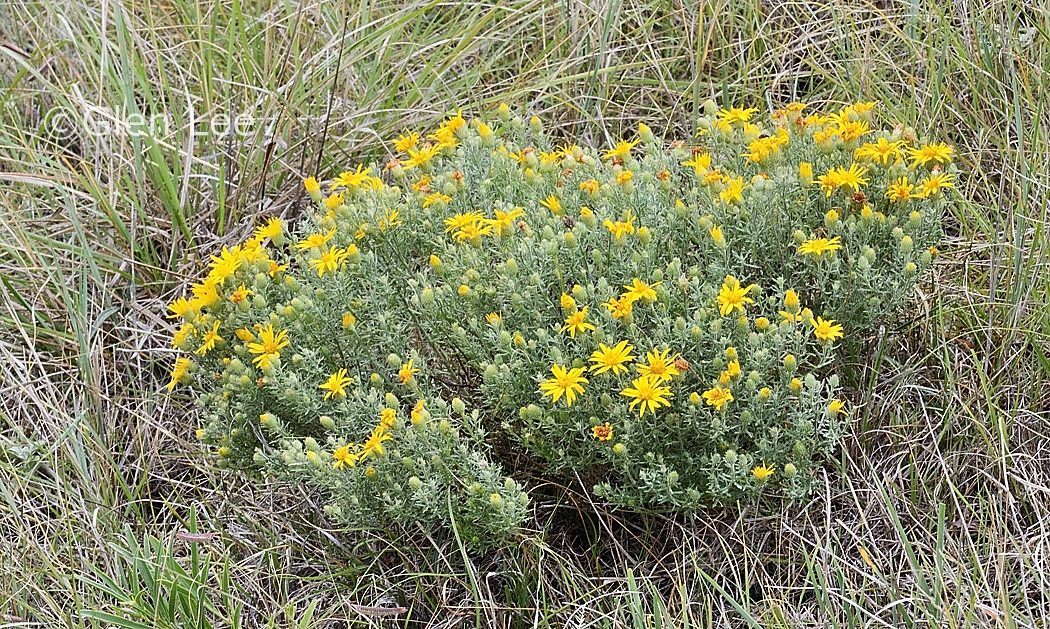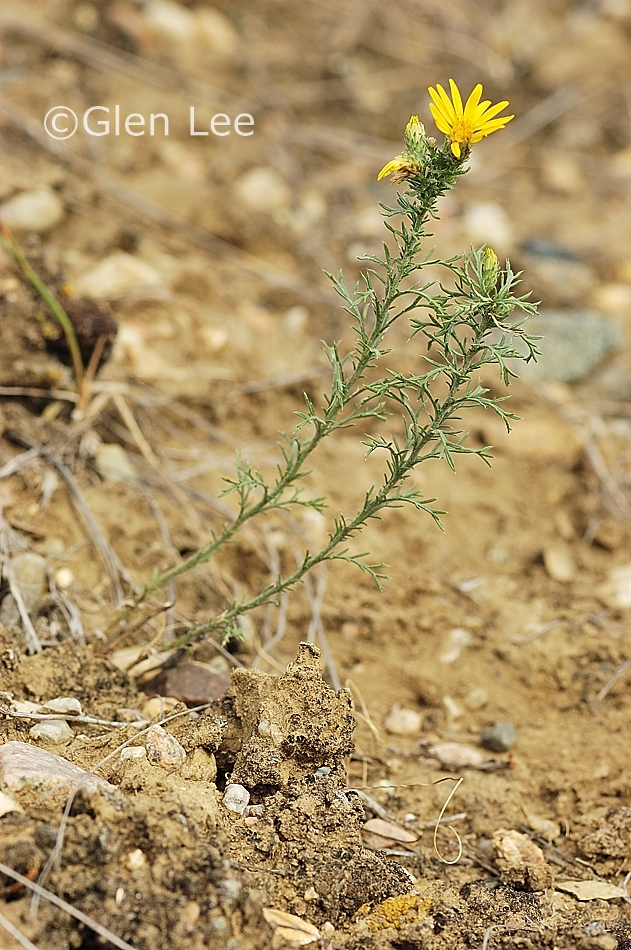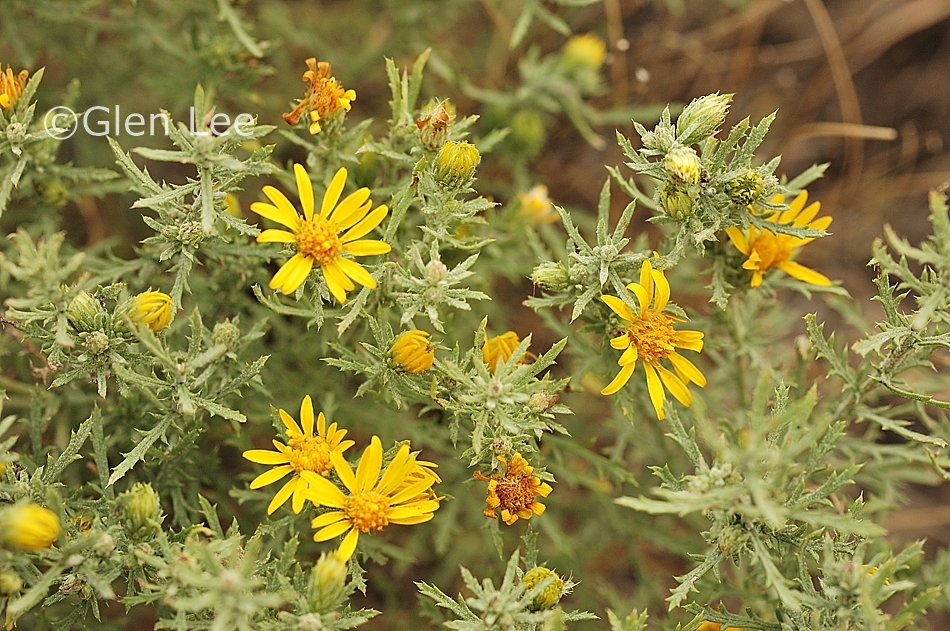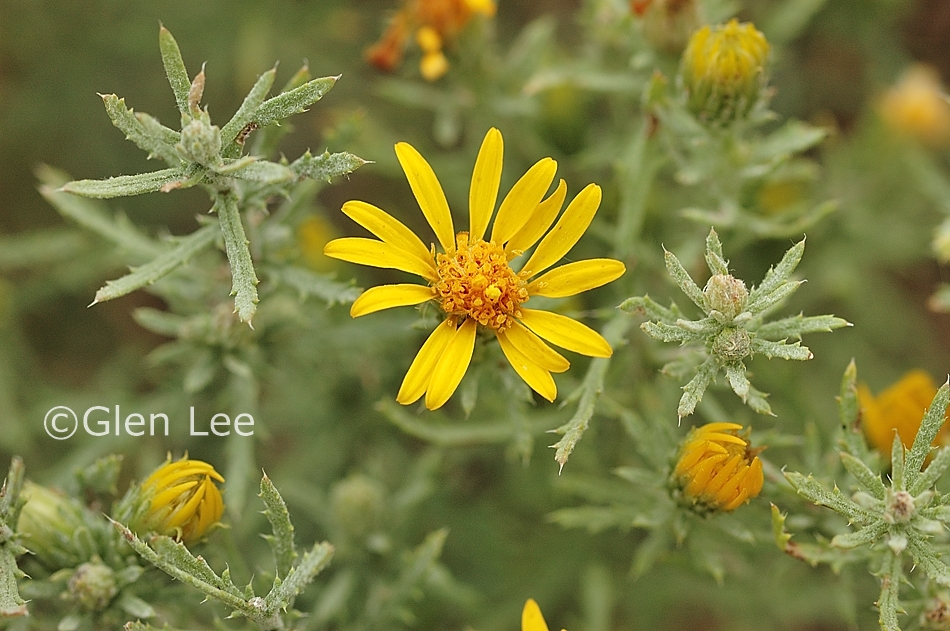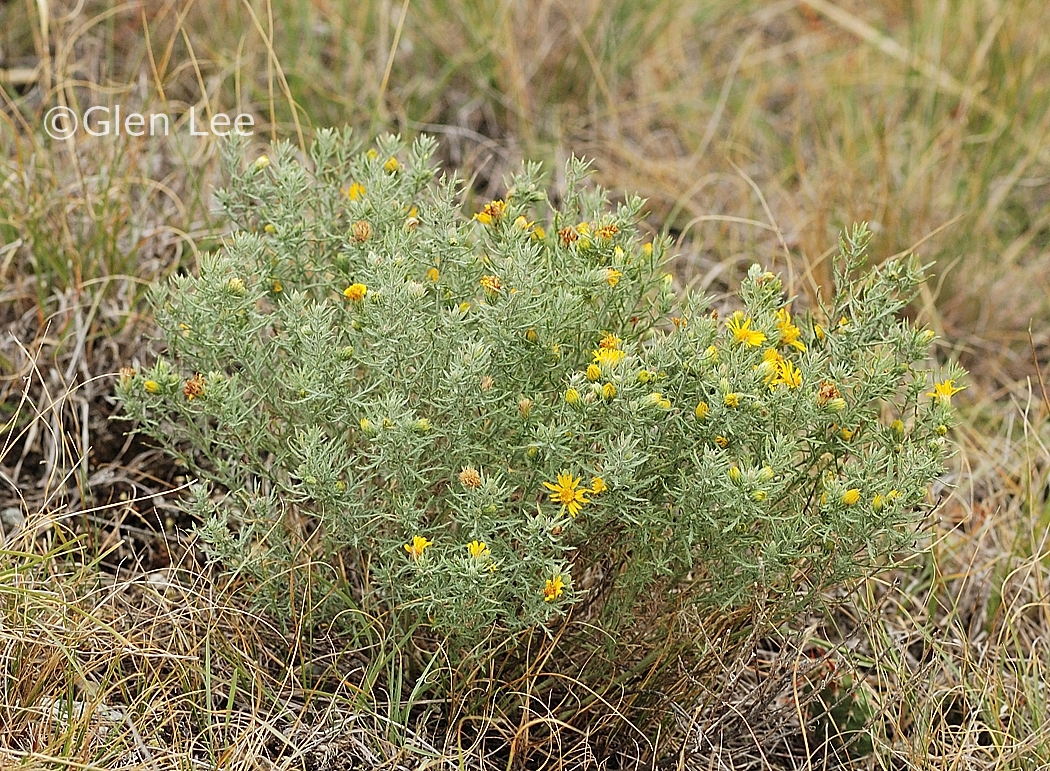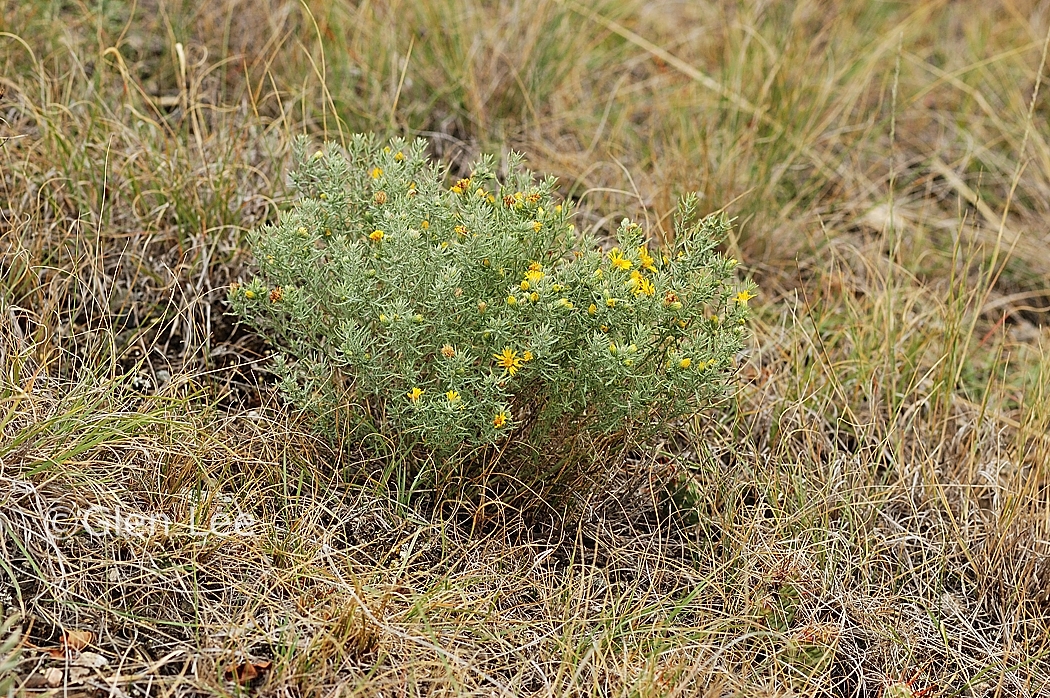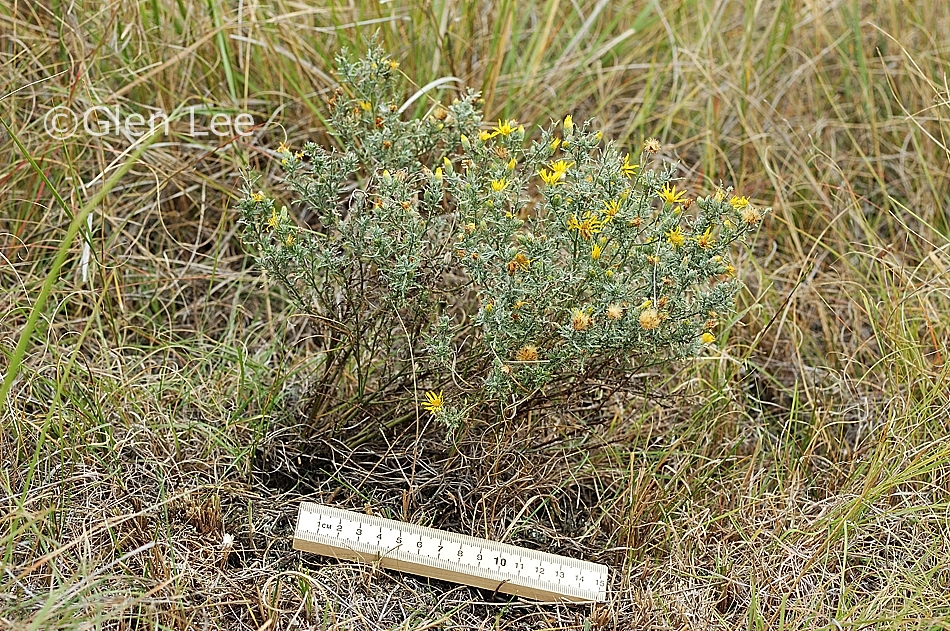 15 cm ruler.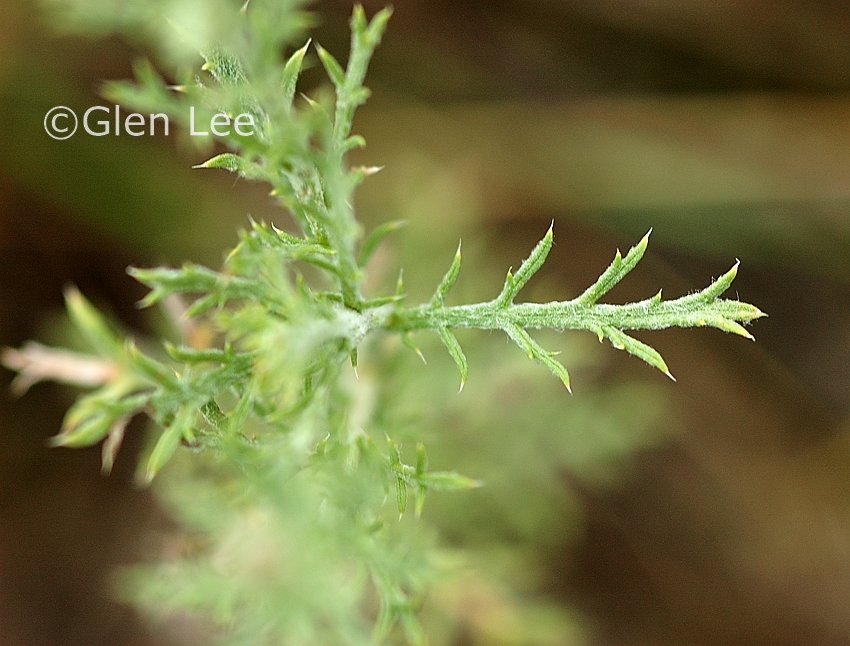 General: Plants having a woody, branching caudex, and numerous stems. Foliage woolly, greyish-green in colour.
Flowers: Flower heads numerous in small clusters at stem tips, yellow, a flower head was measured to 15 mm diameter.
Leaves: Leaves alternate, deeply dissected into narrow lobes with sharp tips. We measured a leaf at 1.5 cm long, lobes measured to 4 mm long and less than 1 mm wide.
Height: Height is listed in Budd's Flora to 40 cm, I measured plants to 25 cm tall.
Habitat: Dry plains and hillsides.
Abundance: Common.
Origin: Native.
Synonym: Listed in some of the field guides we use as Haploppapus spinulosus, and Machaeranthera pinnatifida.
When and where photographed: Photos taken August 25th and August 28th, prairie hills of the Qu'Appelle River valley, about 30 km north of our home in Regina, SK.