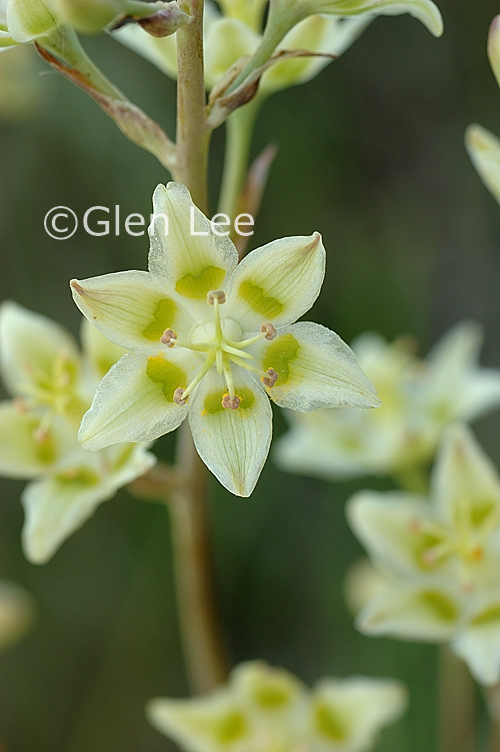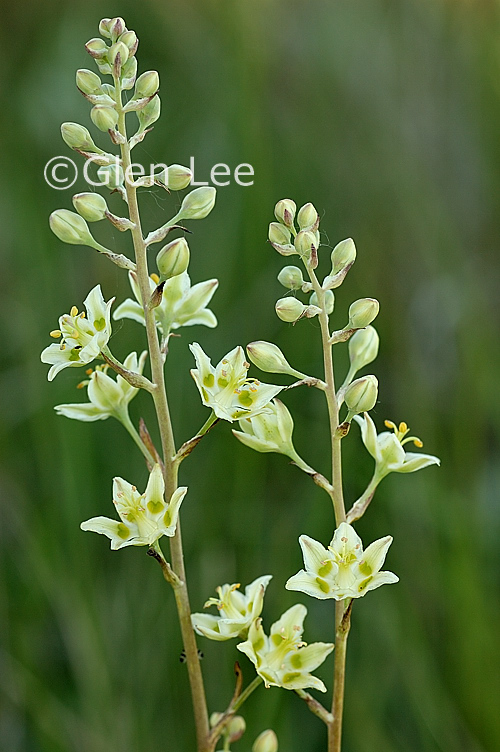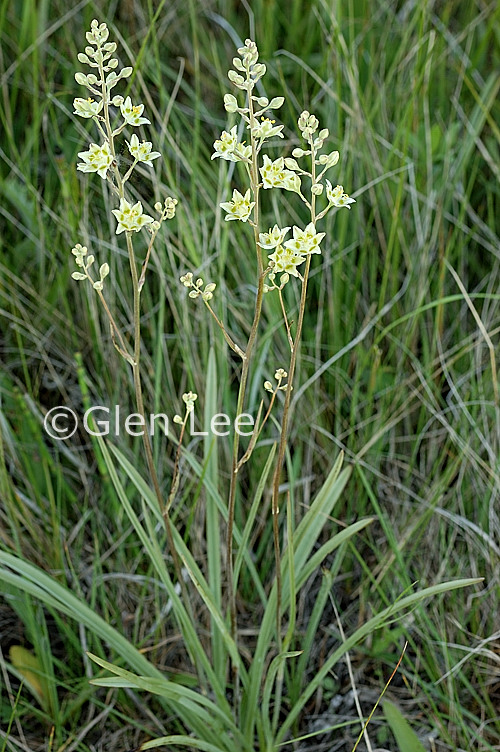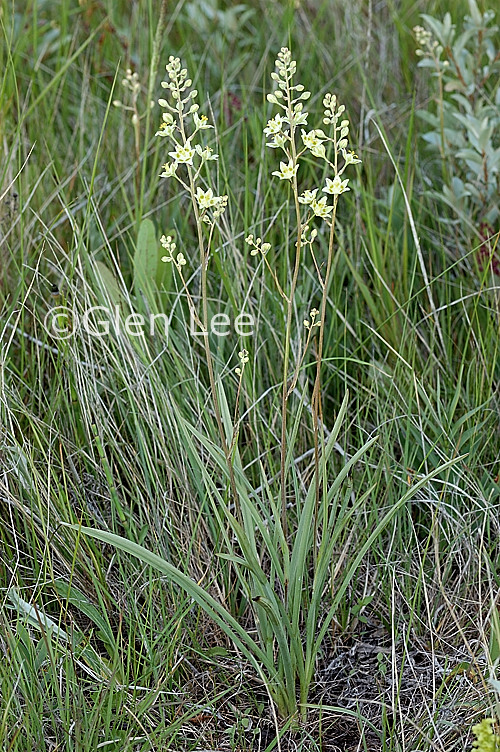 General: Elegant member of the lily family, having onion-like bulbs for roots, leaves mostly basal forming a dense clump.
Flowers: Star-shaped blooms in a loose racmeme, greenish-white in colour, having 3 petals and 3 sepals. I measured flowers at 18 mm in diameter.
Leaves: Leaves are grass-like, greyish-green to light green in colour. Leaves to 35 cm long.
Height: Height listed in Budd's Flora to 60 cm tall, we measured plants to 53 cm tall.
Habitat: Moist meadows.
Abundance: Common.
Origin: Native.
Similar species: Could be confused with Zigadenus venenosus, however that plant's flowers are in dense raceme, and are gold in colour.
When and where photographed: Took the above photos June 23rd, in a moist field 30 km southeast of Regina, SK.