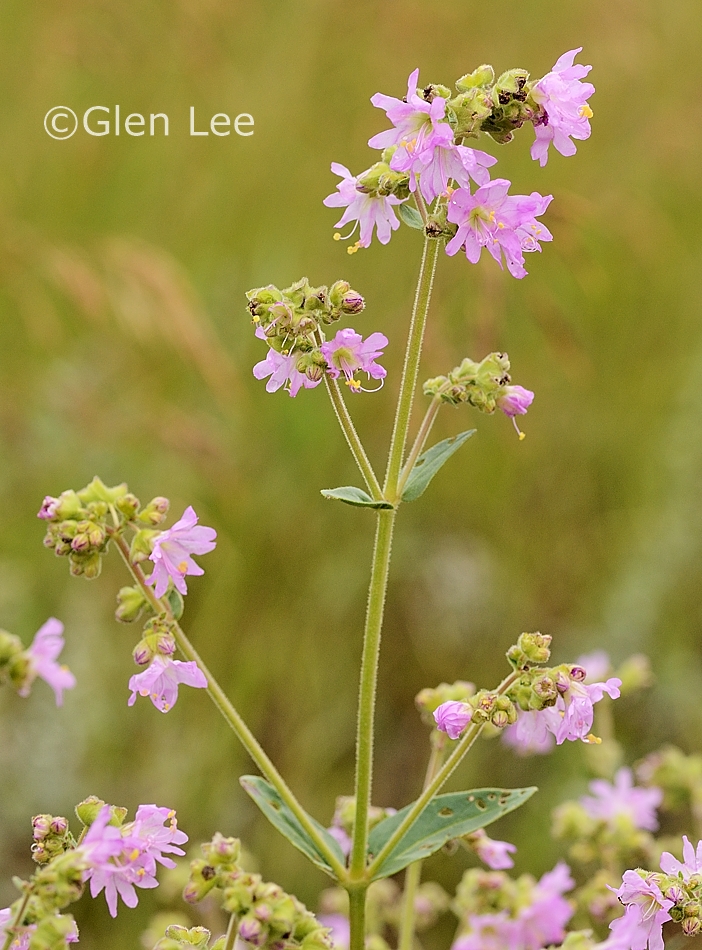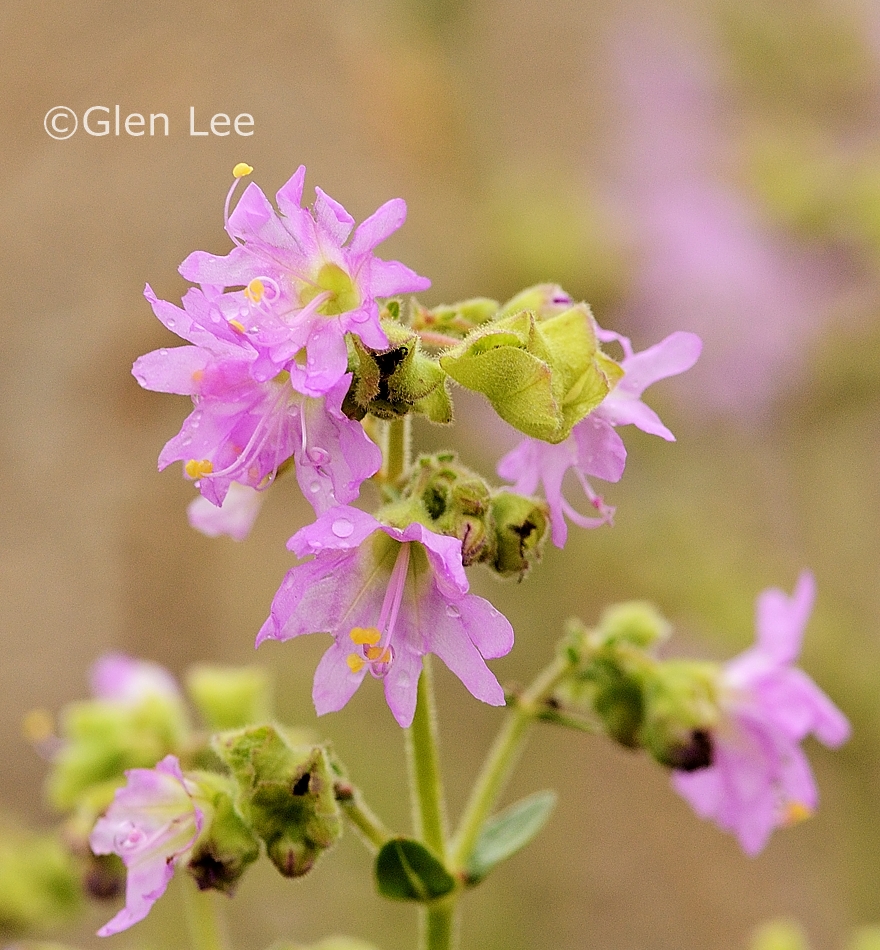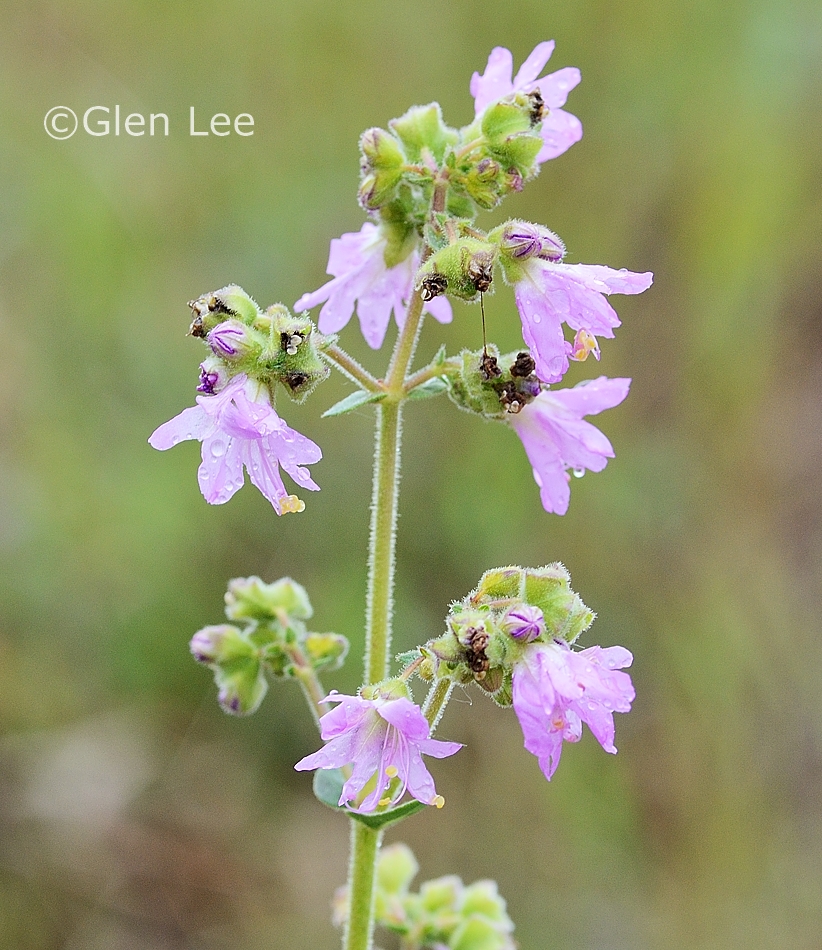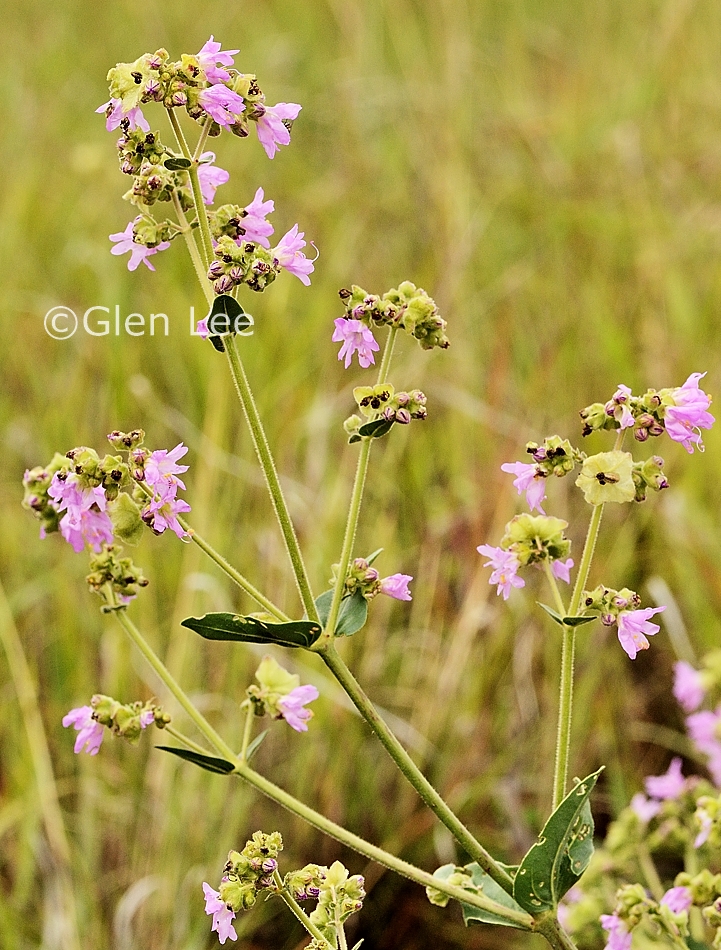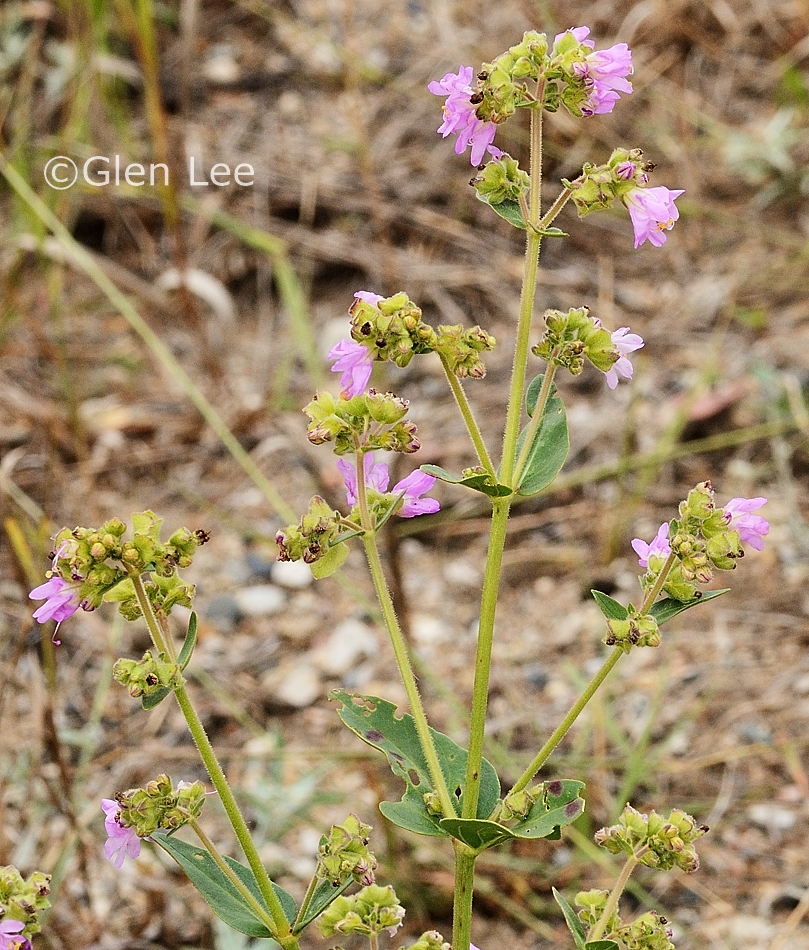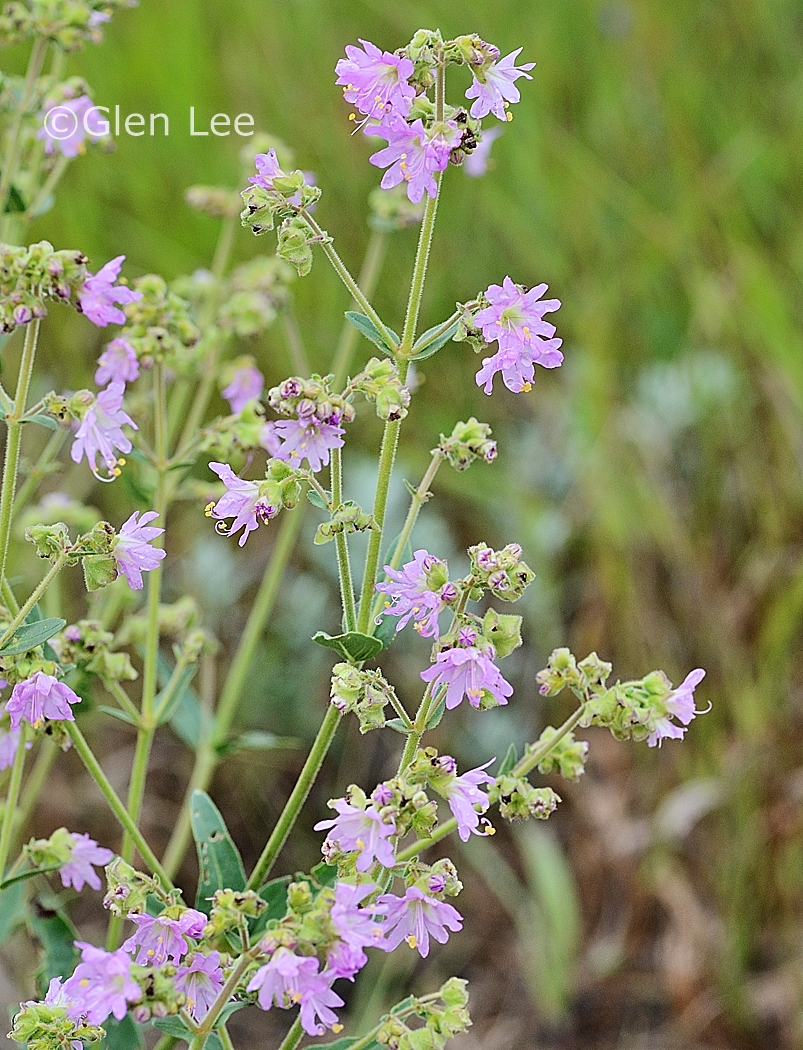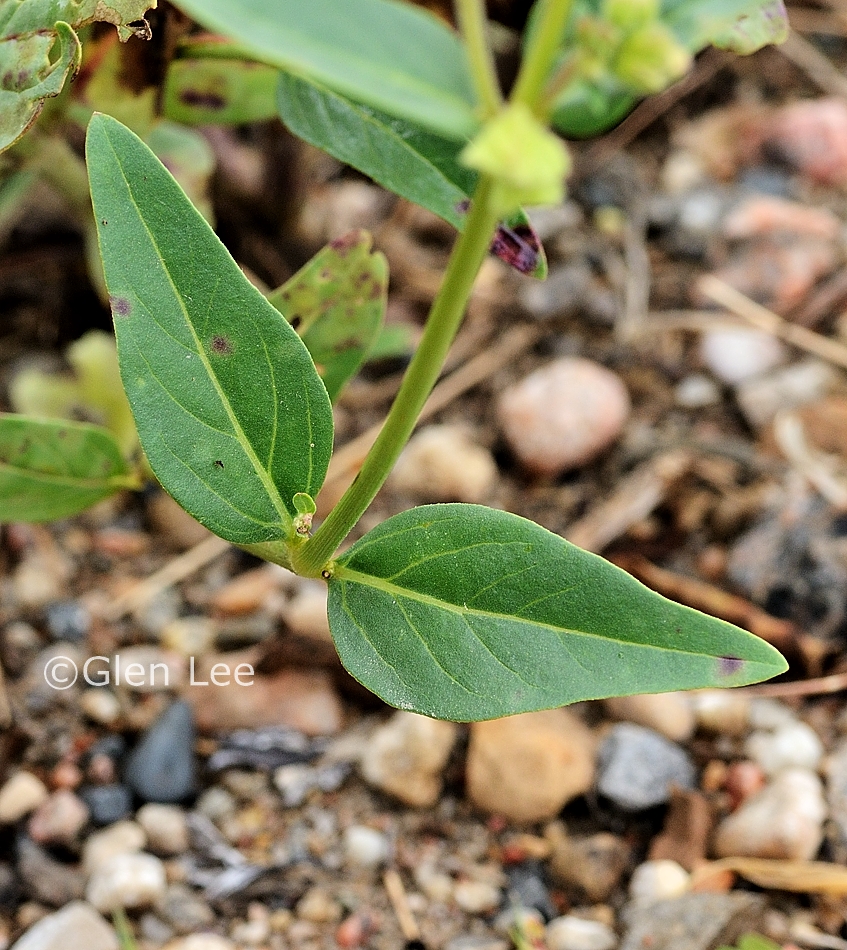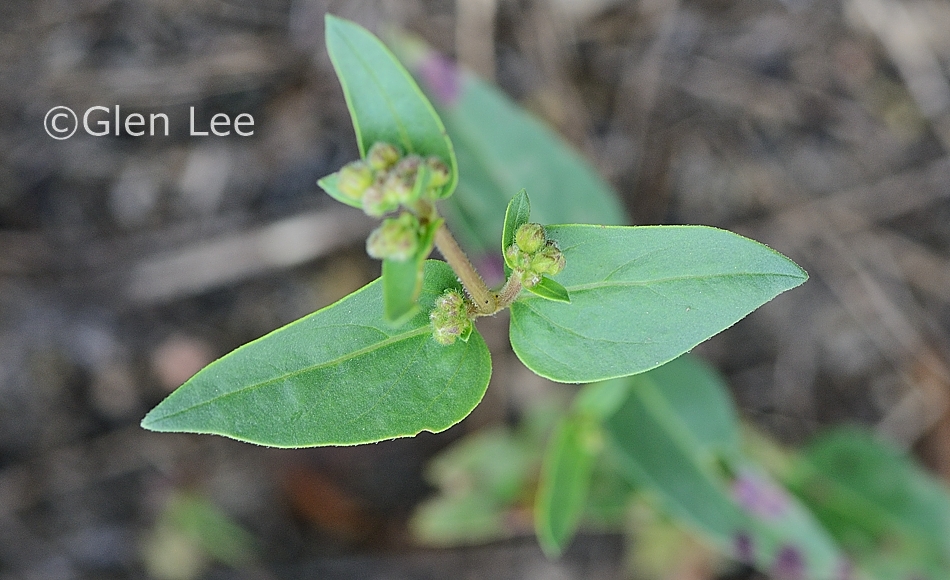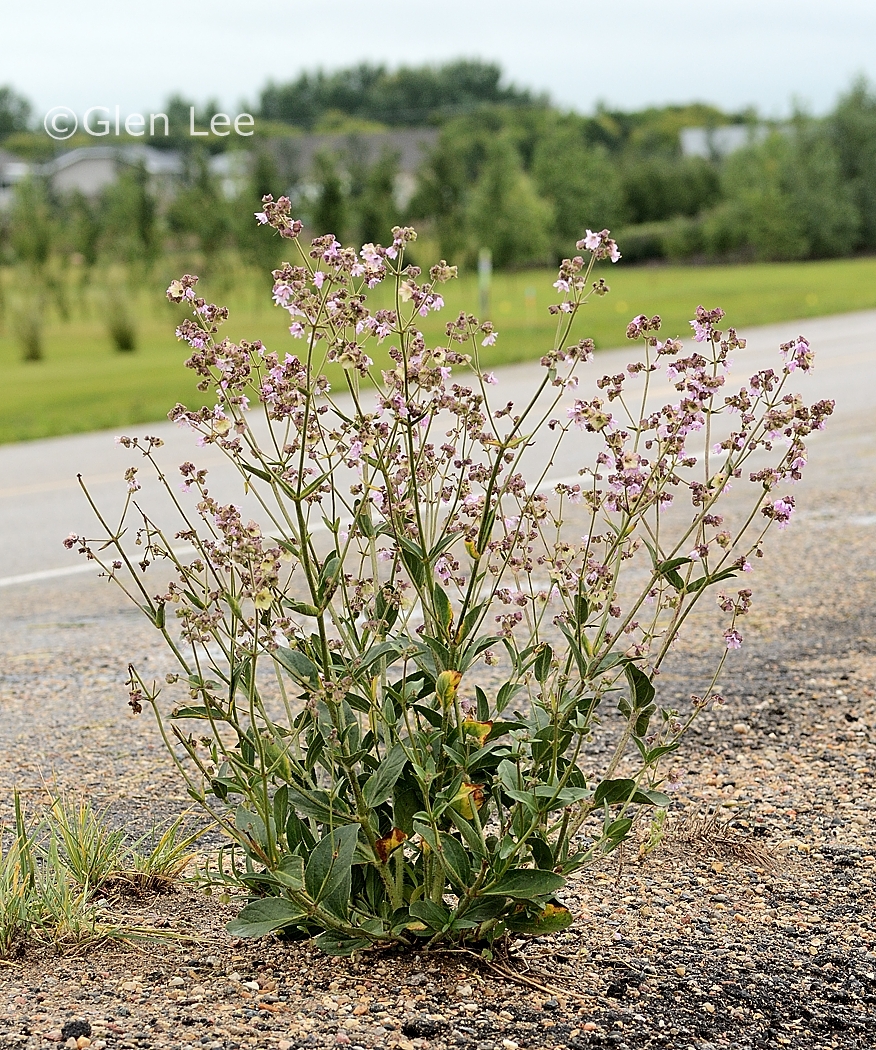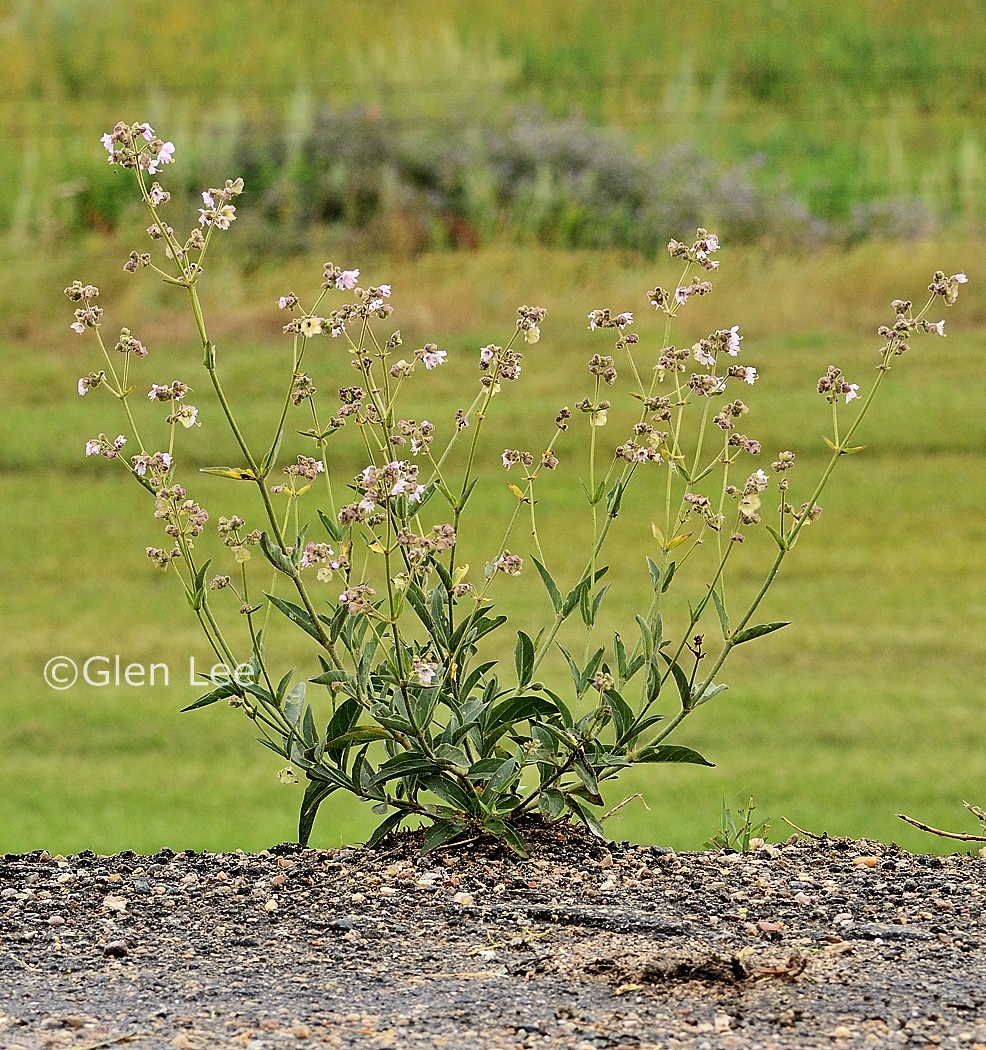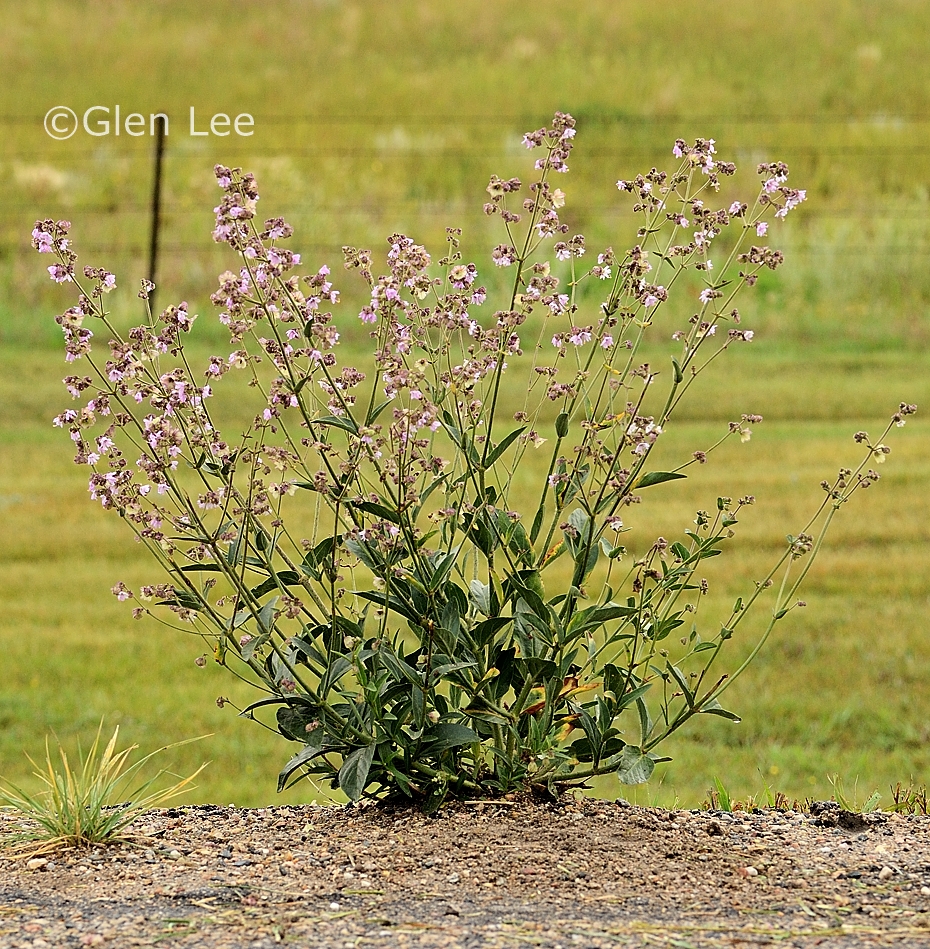 General: Described in Budd's Flora as having a slender growth habit, and when growing on native prairie I've observed they often do have a more slender growth habit than the plants I've photographed - one or only a couple of stems per plant is common for them. Plants in photographs are rather bushy, with a decumbent to erect growth habit.

Upper stems glandular hairy.

During the day these plants are usually seen with no flowers or with spent flowers. We have observed the flowers begin opening at 5:00 p.m., the plant then flowers during the night and early morning. A good time to observe (and photograph) this plant's flowers is at 7:00 a.m., however the flowers begin to deteriorate as early as 8:30 a.m. Because the flowers are spent so early in the morning, this species has been a very difficult one to photograph.
Flowers: Flowers in dense panicles on stem tips and from leaf axils. Flowers are pink with gold stamens, funnelform, measured to 15 mm long. The flowers have colourful petal-like sepals and no petals.
Leaves: Leaves are opposite, lanceolate, sessile. Leaves highlighted above were measured to 62 mm long by 21 mm wide.
Height: Height listed in Budd's Flora to 60 cm, I measured plants to 75 cm tall.
Habitat: Sandy soil in the prairies and parklands.
Abundance: Listed as common in Checklist of the Vascular Plants of Saskatchewan. Not especially common in my experience.
Origin: Native.
Synonym: Listed in some of the field guides we use as M. hirsuta.
Similar species: Similar to another species of Mirabilis commonly found in the province, M. nyctaginea:

- the leaves of M. nyctaginea have petioles, are deltoid to cordate; while the leaves of M. albida are sessile and lanceolate.

- the upper stems of only M. albida are glandular pubescent.
When and where photographed: Above photos taken August 2nd and 6th, roadsides 25 km east of Regina, SK, and 70 km east of our home in Regina, SK.