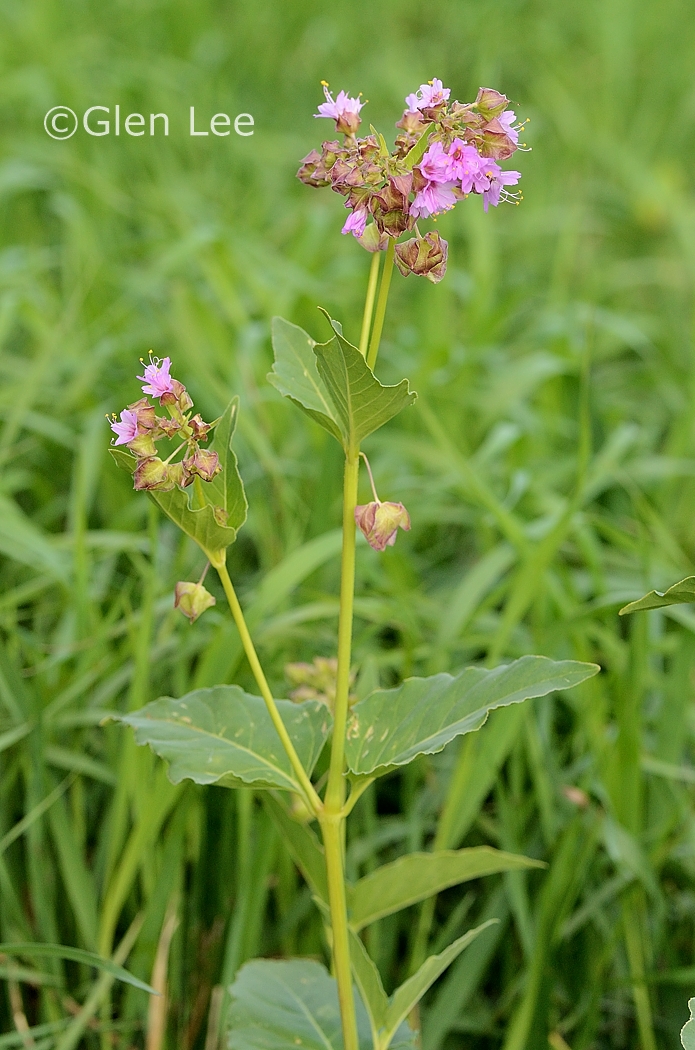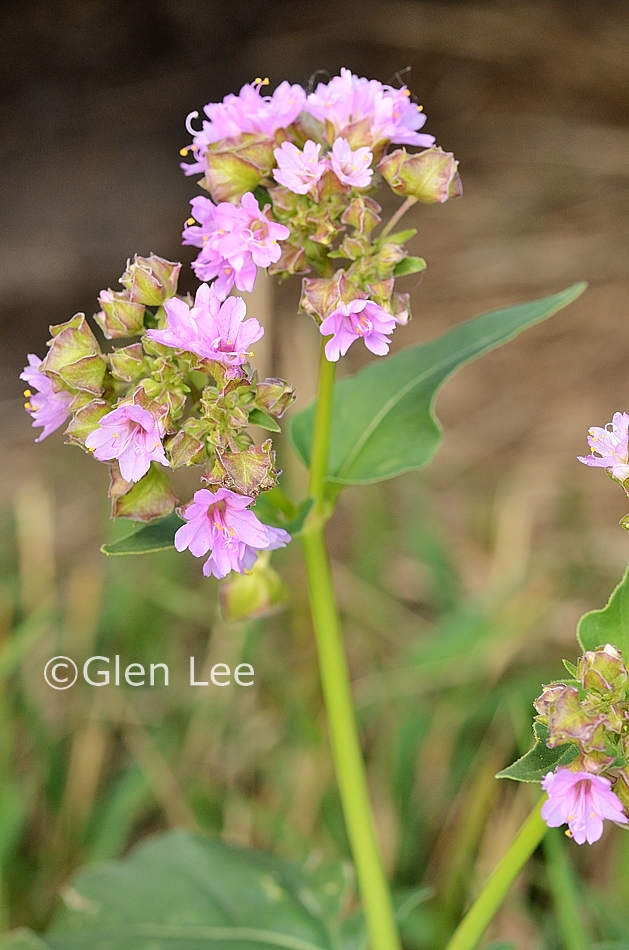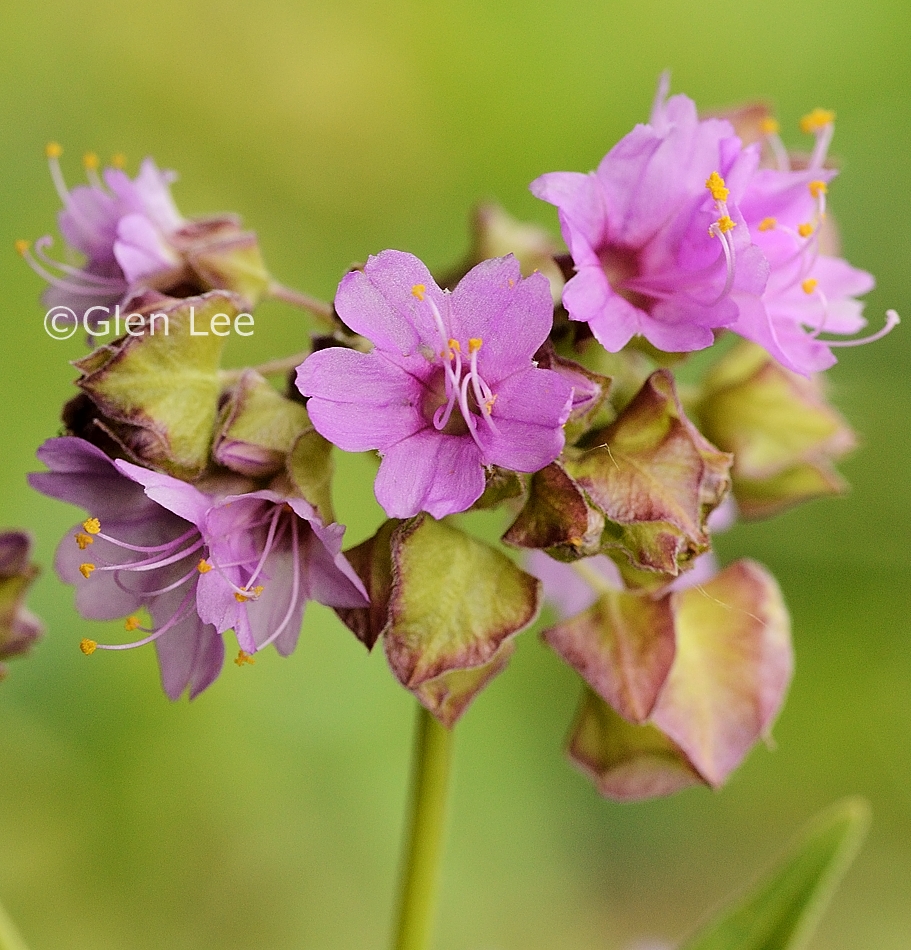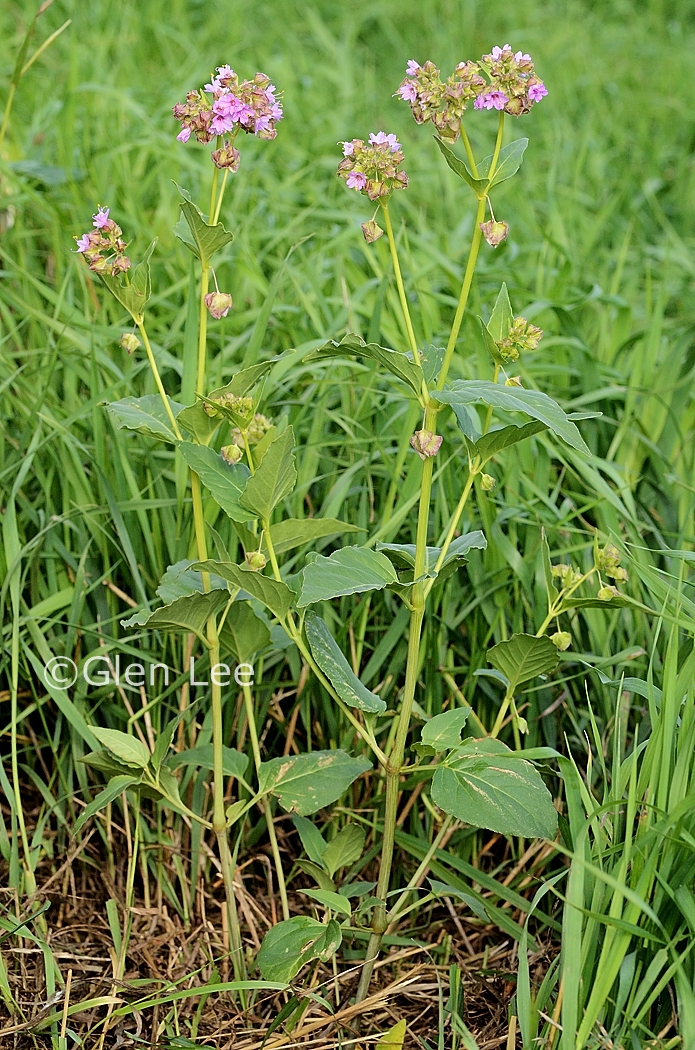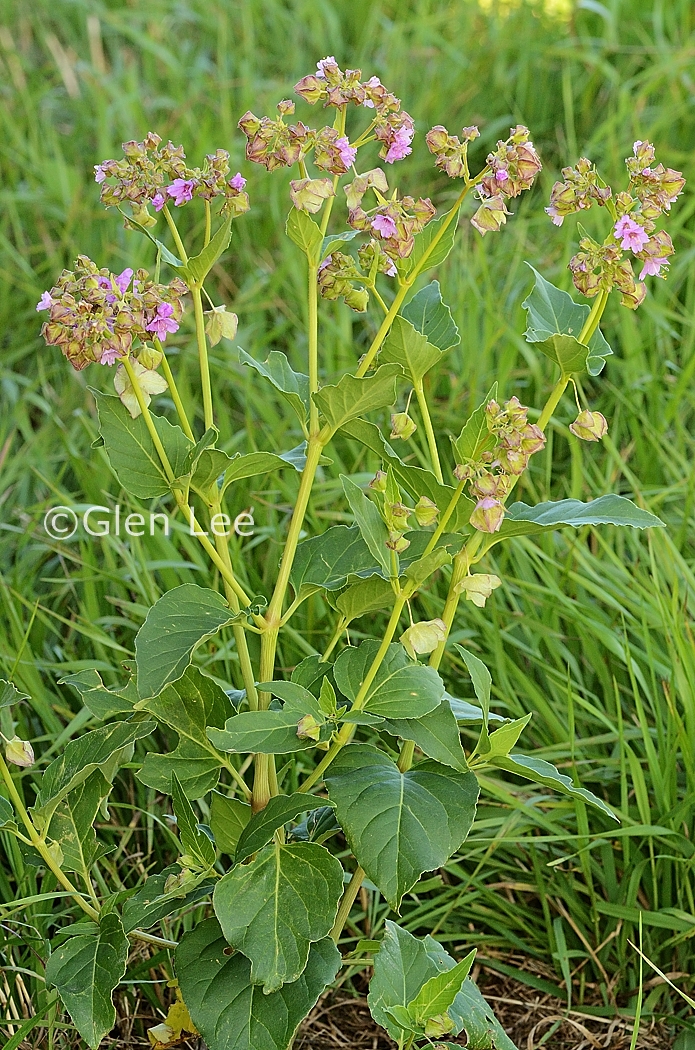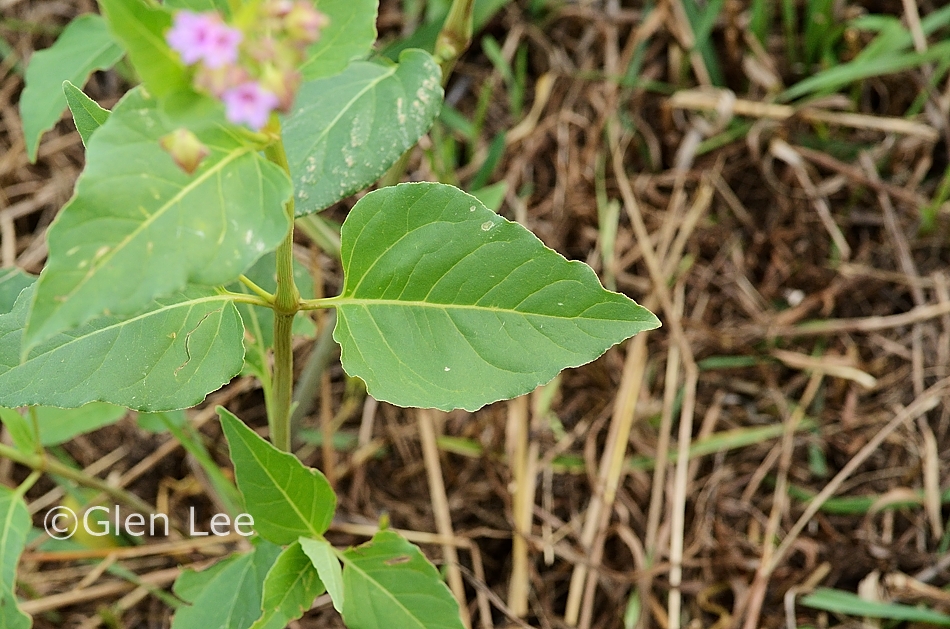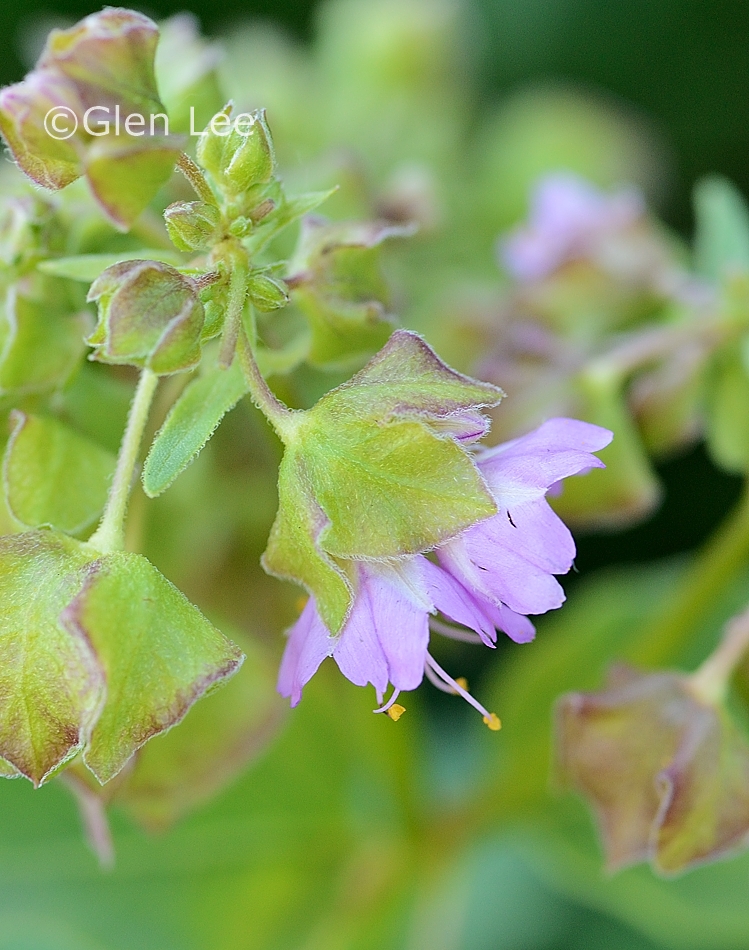 General: Plants usually with several stems from the crown, giving them a bushy growth habit. Stems are decumbent to erect. Stem nodes are swollen. Stems sparingly hairy.
Flowers: The flowers grow in dense clusters at stem tips. Flowers pink with gold stamens, we measured flowers to 14 mm diameter. Flowers have colourful petal-like sepals and no petals. Flower bracts form a tube around the sepals
Leaves: Leaves are opposite, deltoid or cordate, wavy-margined and petiolate. Leaf blade was measured at 7.5 cm long and 5.5 cm wide. Leaves glabrous.
Height: Height is listed in Budd's Flora to 90 cm, we measured plants to 65 cm tall.
Habitat: Plains and roadsides. We've only seen this plant in southwest Saskatchewan.
Abundance: Listed as fairly common in Checklist of the Vascular Plants of Saskatchewan.
Origin: Native.
Similar species: Similar to another species of Mirabilis commonly found in the province, M. albida, to distinguish between the two:

- the leaves of M. nyctaginea have petioles, are deltoid to cordate; while the leaves of M. albida are sessile and lanceolate.

- the upper stems of only M. albida are glandular pubescent.
When and where photographed: Took the above photos July 29th, along a grassy roadside on an extremely windy day about 100 km west of our home in Regina, SK.