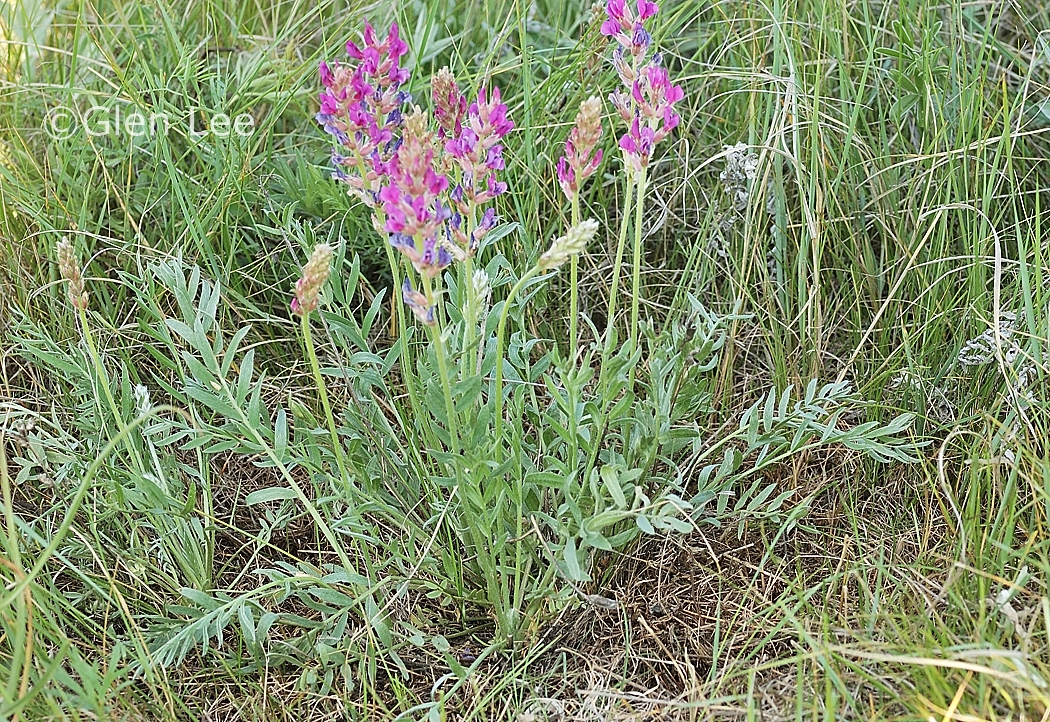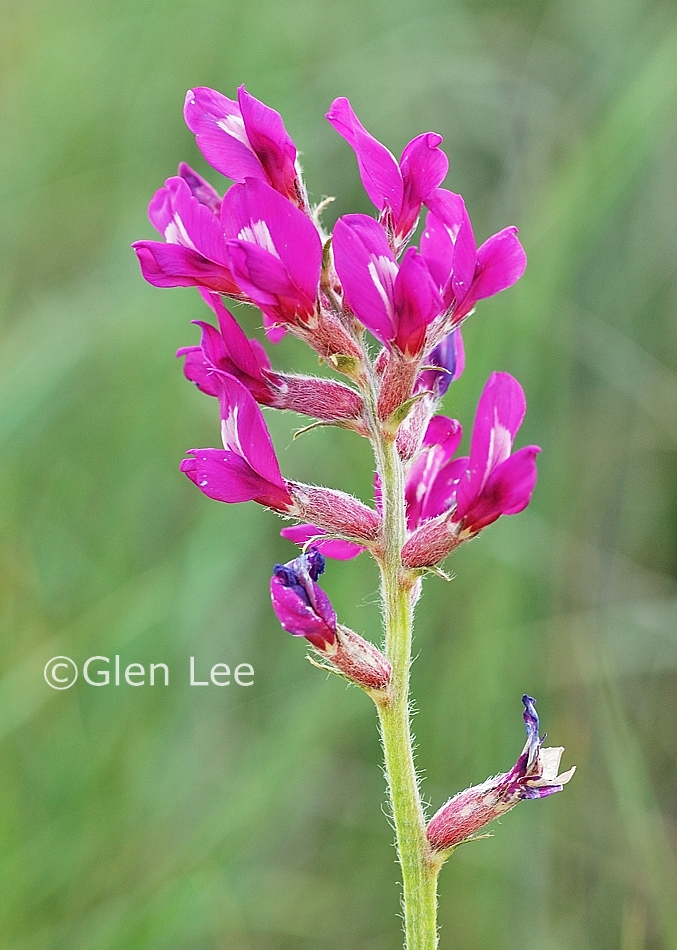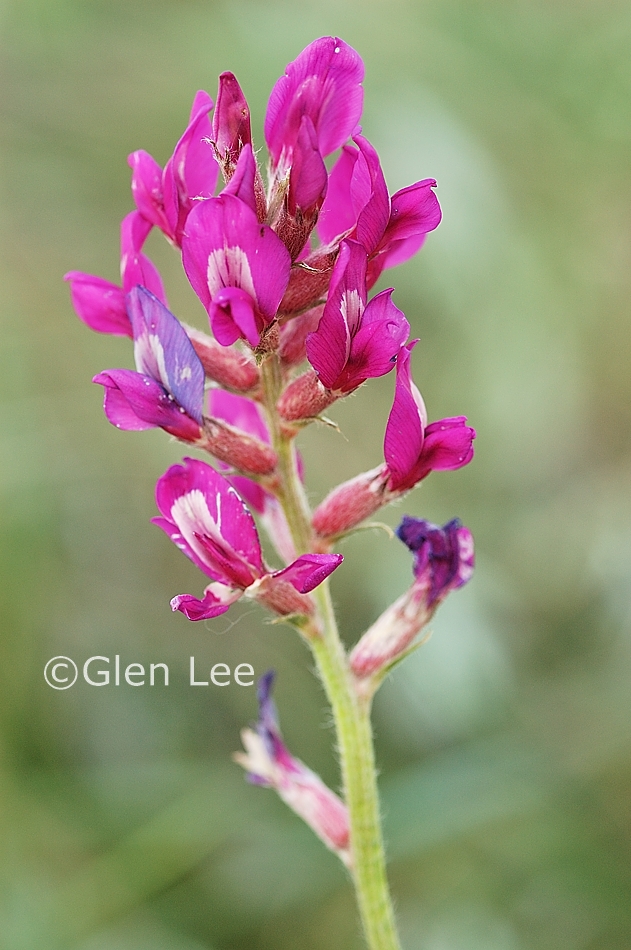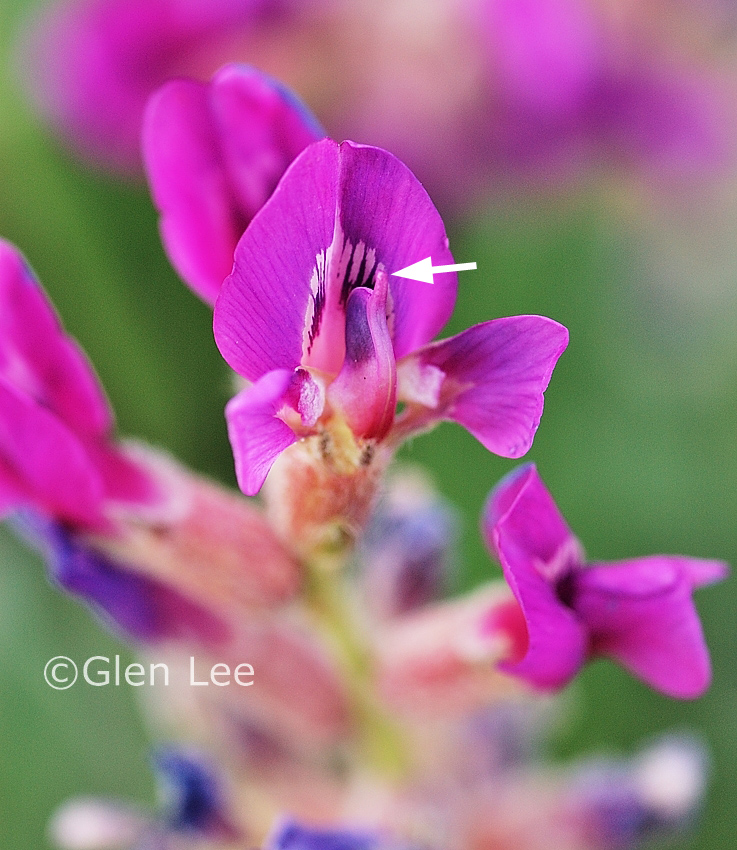 Standard and wings of the flower pulled back to reveal the pointed keel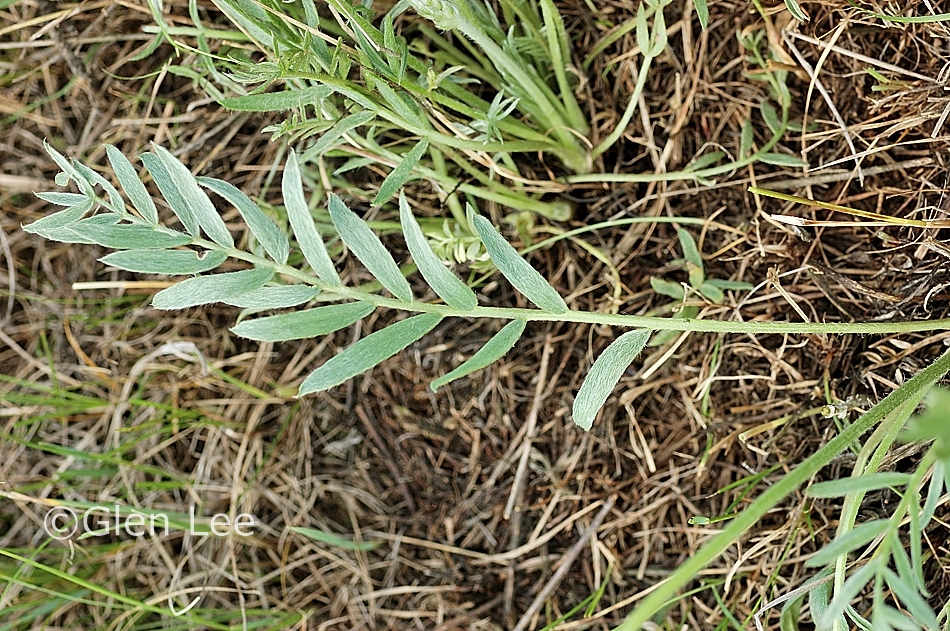 General: Tufted plant with silky hairy, silvery foliage, usually with several scapes growing from the caudex.
Flowers: Inflorescence is an elongate spike, spikes measured to 9 cm long. Flowers very showy, magenta, measured to 2 cm long, and have a pointed keel.
Leaves: Leaves are basal, pinnate, I counted up to 23 leaflets. Leaflets pubescent with long appressed hairs, giving the leaves a somewhat silky-grey appearance. Leaflets oblanceolate measured to 40 mm long and 6 mm wide.
Height: Height listed in Budd's Flora to 25 cm tall, I measured a scape to 38 cm tall.
Habitat: Grassland in southeastern Saskatchewan.
Abundance: Rare, ranked as an S3 (as of 2021) by the Saskatchewan Conservation DataCentre.
Origin: Native.
Similar species: Might be mistaken for another Locoweed - Oxytropis splendens. However, that plant has leaflets whorled in 3's and 4's (Taxonomic Reminder for Recognizing Saskatchewan Plants).

It might also be mistaken for Oxytropis besseyi. However that plant has a globose spike. while O. lambertii has an elongated spike.
When and where photographed: Above photos taken June 16, on prairie in the Buffalo Grass Eco Reserve, 200 km southeast of our home in Regina, SK.