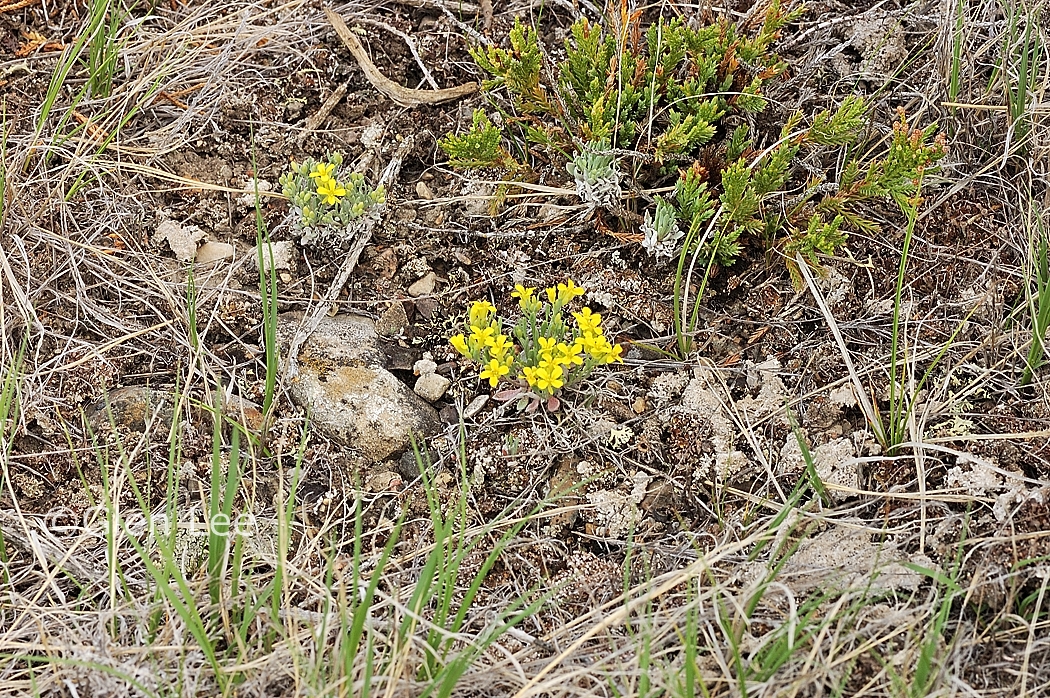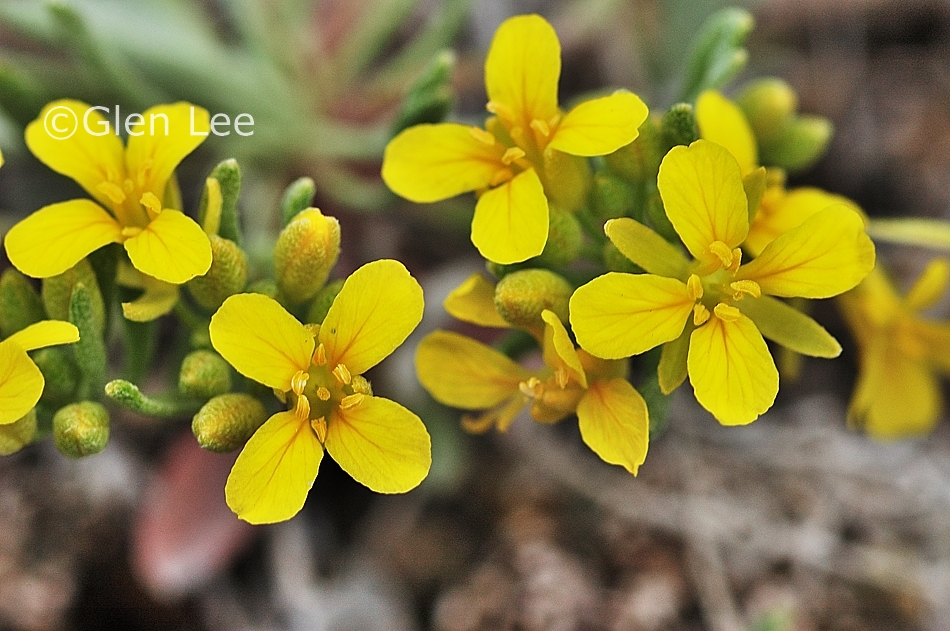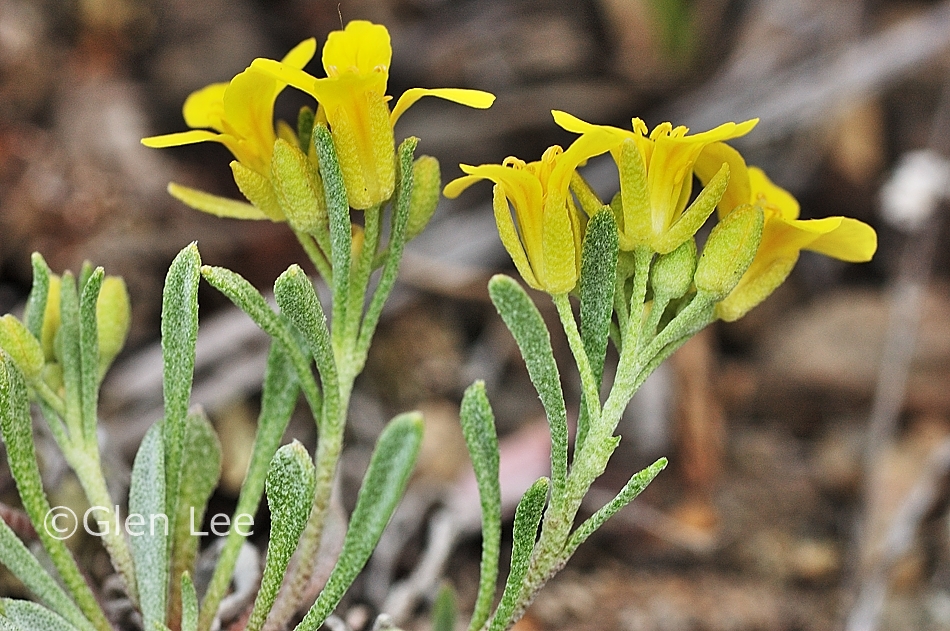 Flowers more or less corymbose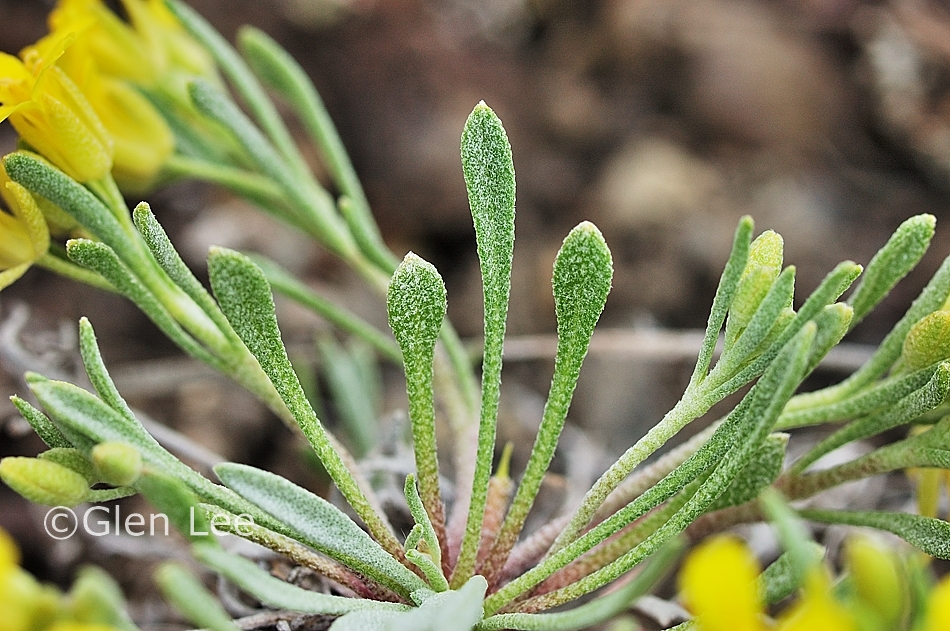 General: Cespitose perennial plant, with stellate-hairy foliage.
Flowers: Corymbose, bright yellow, we measured a flower at 8 mm across. Flowers appear in late May.
Leaves: Leaves mostly basal from a central rosette, basal leaves linear-spatulate, silvery pilose. Basal leaves measured to 2 cm long and 2 mm wide at widest point. Stem leaves few, alternate, linear.
Height: We measured plants to 3 cm tall and 5 cm across.
Habitat: Dry hillsides and badlands, southern prairies.
Abundance: Rare, ranked as an S3 (as of 2021) by the Saskatchewan Conservation Data Centre. I would add, locally common... I've seen many dozens of these plants in flower in suitable habitat in a couple of locations in badlands country in the south of the province.
Origin: Native.
Synonym: Listed in some of the field guides we use as Lesquerella alpina.
Similar species: Tufted growth habit and flowers more or less corymbose (Taxonomic Reminder for Recognizing Saskatchewan Plants) differentiates this plant from other native Bladderpod - Physaria arenosa (Lesquerlla arenosa).
When and where photographed: Photos taken May 21st, hilly badlands, west block of the Grasslands National Park, 400 km SW of our home in Regina, SK.